Just wanted to give a heads-up about a tracker called Radium. Some of you might already have heard about it since it's been in developement for a long time. The best thing about Radium is that it's pretty advanced and seems to already have implemented a lot of the features that Renoise-users have been requesting for years.
For example, it has graphical graphical notes (waveforms visible directly in the pattern), vertical automation and pianoroll (optional). As If that wasn't enough, it's also completely open-source and can be scripted with Python. It's updated quite regularly too. Unlike Renoise, it has a subscription-based licence. But despite that fact, it's still pretty cheap and I think it's definitely worth checking out.
Here's the link: http://users.notam02...kjetism/radium/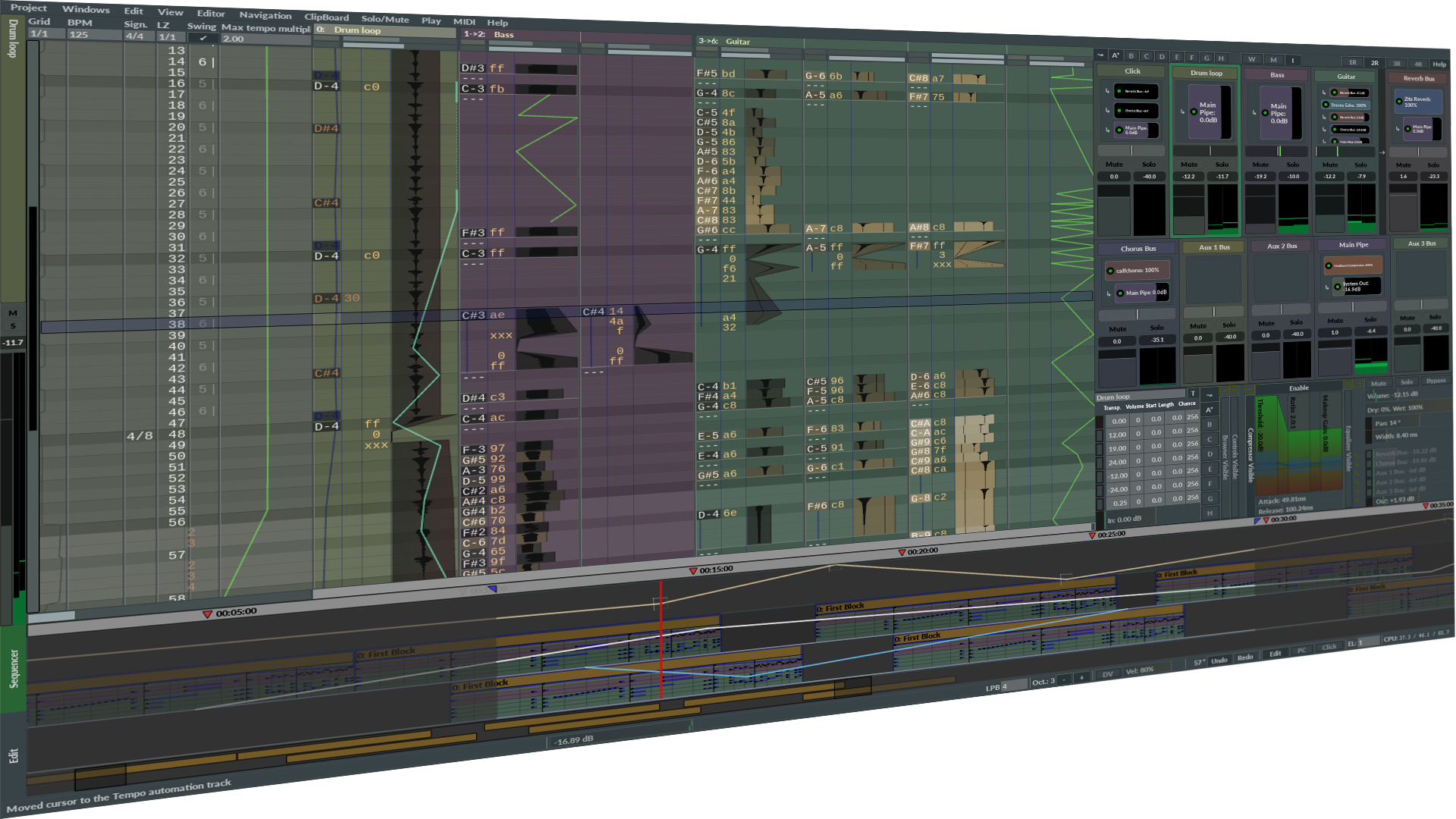 Edited by olyrhc, 01 March 2018 - 23:49.