Joule always very accurate in here; also the fasted typer on these #forums.

Do note that you now have two different kind of blues

The transport buttons belong to a different class. I do like the theme. It's the most potent light colored theme I've seen, aside from the redux theme, but I'll modify the text color slightly and darken the blue a bit more to personal taste.
https://drive.google.com/open?id=0B6sOZCSnOql5b2FpTDlQLTNiN3c

Natural Themes based on the type of colors of light in my room at different times.

I hope this link works.
Thanks mate ! Good job

I still think 'original' and 'absynthe' themes are the best.
[edit] looks like the absynthe theme has been taken down, that was the best one.
So I'd say best now is 'default black' and 'trackah123'
Two themes inspired by Scope software and plugin, are not perfect but very comfortably on long nightly session

https://www.dropbox.com/s/94xpnhvnh2vwzsf/SameFreakySound_blue.xrnc?dl=0
https://www.dropbox.com/s/ruysjqrnrnr6xxe/SameFreakySound.xrnc?dl=0
Some screenshot
I created an Ableton Live 10 theme for Redux, guess I post it here since it's also compatible with Renoise?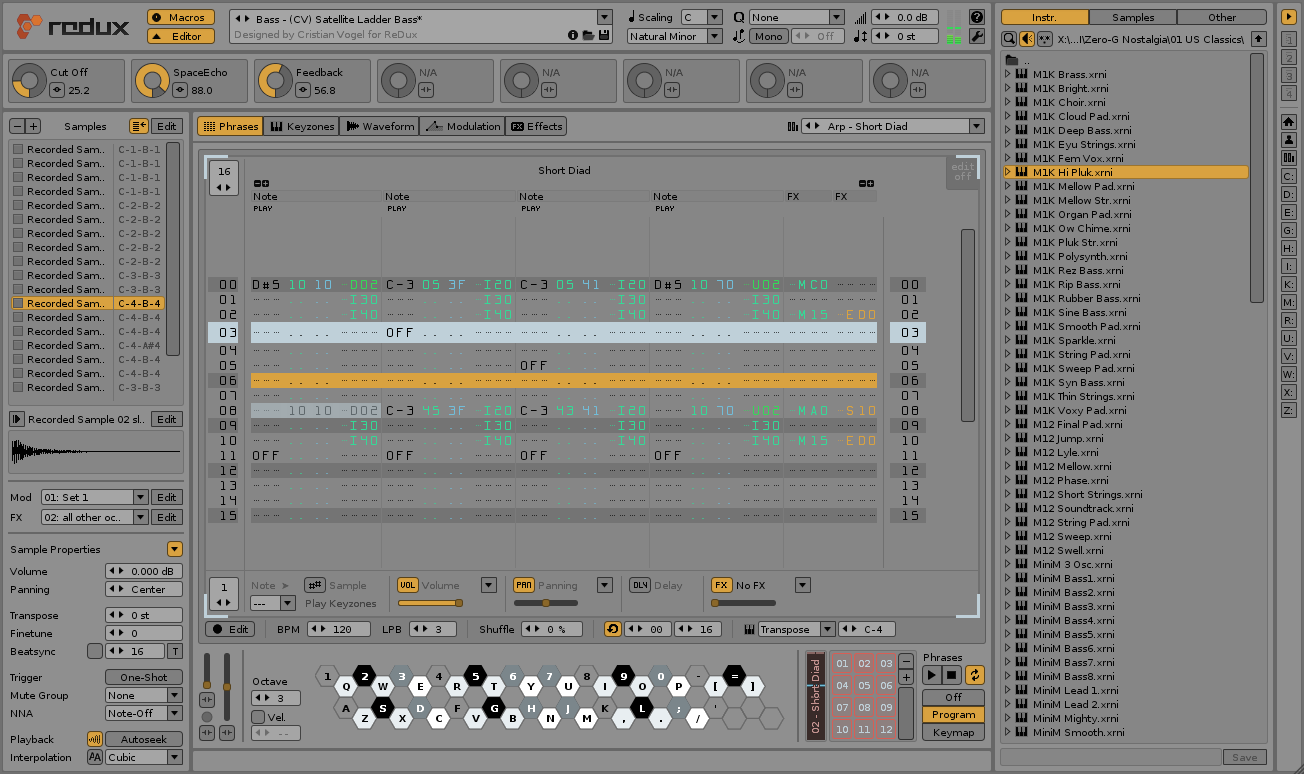 Action shot:

This is what it looks like in Renoise: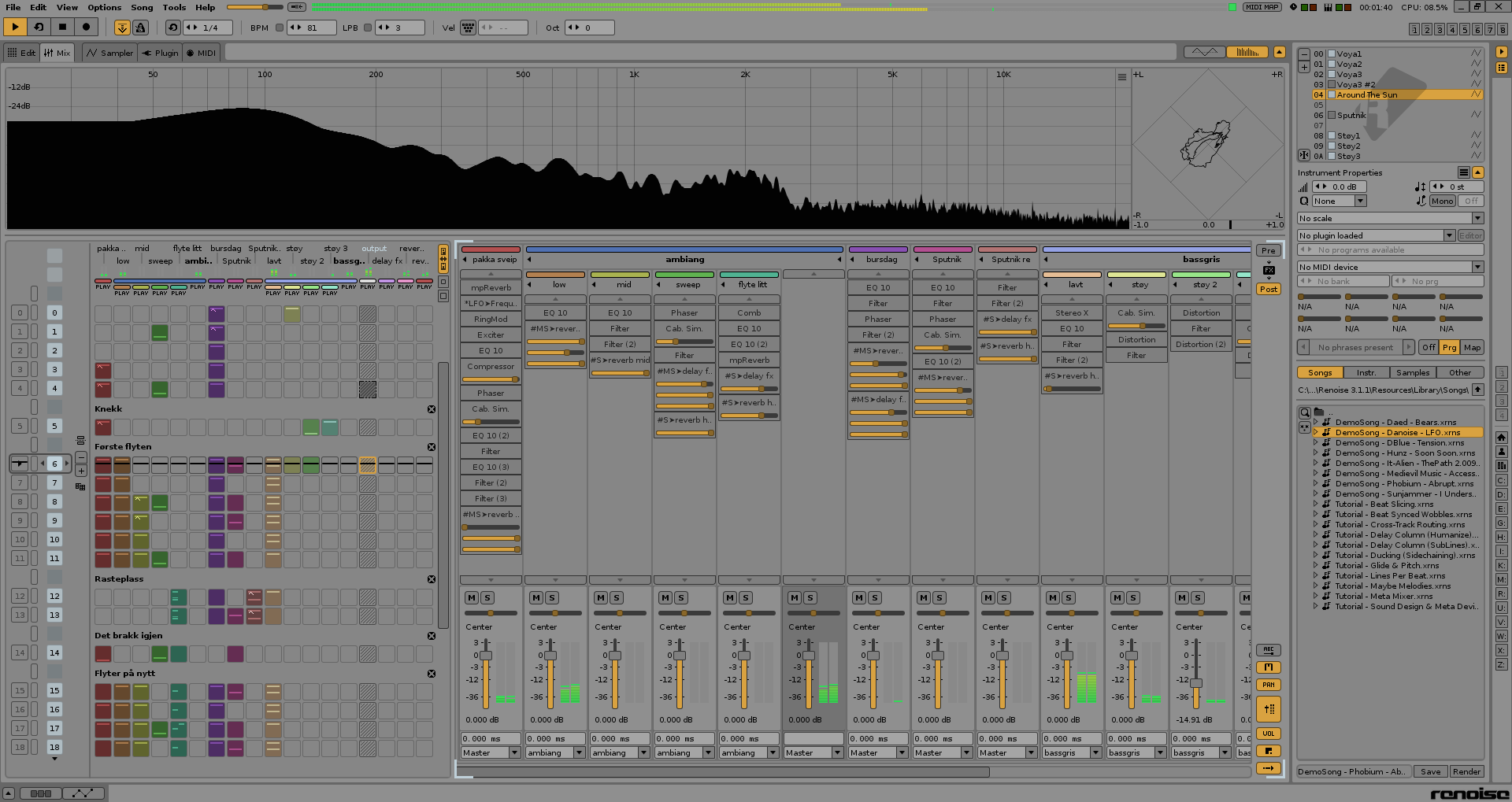 Re-upload of my Midnight theme for Renoise 3.1.1.
Where's all the Themes?
Links to the good ol' Theme database are all bad.
I don't think this is the kind of update that's been requested… Js lol
You can drop pictures in too

I know… but I couldn't be arsed sorry, it was more like a test. "having" to make screenshots would just have meant not doing anything. feel free to post your themes with screenshots and everything tho

either way, you don't have to download, just open with Renoise - if you have a running instance it just changes colors and if you like it, you can save it as custom theme.
Looks like the "User Files > Themes" are gone and this is the appropriated thread to share color themes. If not, let me know.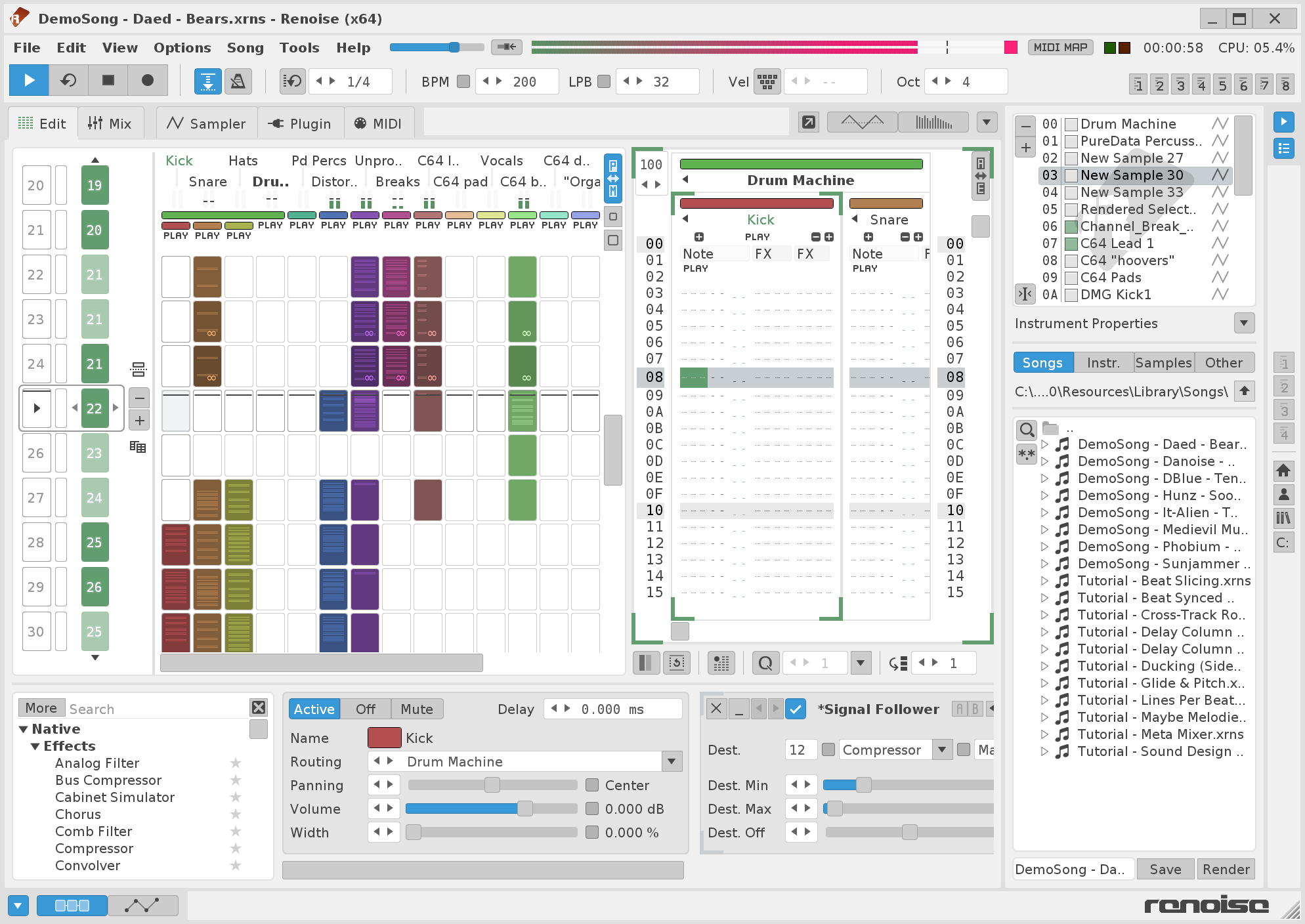 Thank you @spktkpkt - the pale one is real easy on the eyes. Great stuff!
Don't tell anyone, but the colors are "stolen" from the Sononym GUI.

Talking about that, is there a tool to help creating color themes easily?
I think that the screen dedicated to this in Renoise is really too small (Edit / Preferences / Theme).
And you have to use 2 comboboxes with dozens of colors to set individually.
My last whish would be to disconnect textures from themes and have better texture integration.

I think the color editor is okay. You can also edit the *.xrnc file with a text editor and "reload" it in Renoise with a double click, no need to restart Renoise after every change. Also a big

to the dev who has defined the tags, most of them are clearly understandable.
Textures are disconnected from themes, nor? If you need other textures, you can create some and put them into the …Resources…Skin…Textures folder.