Emerald Black Beauty theme reuploaded as requested. See originalpost for download.
happy tracking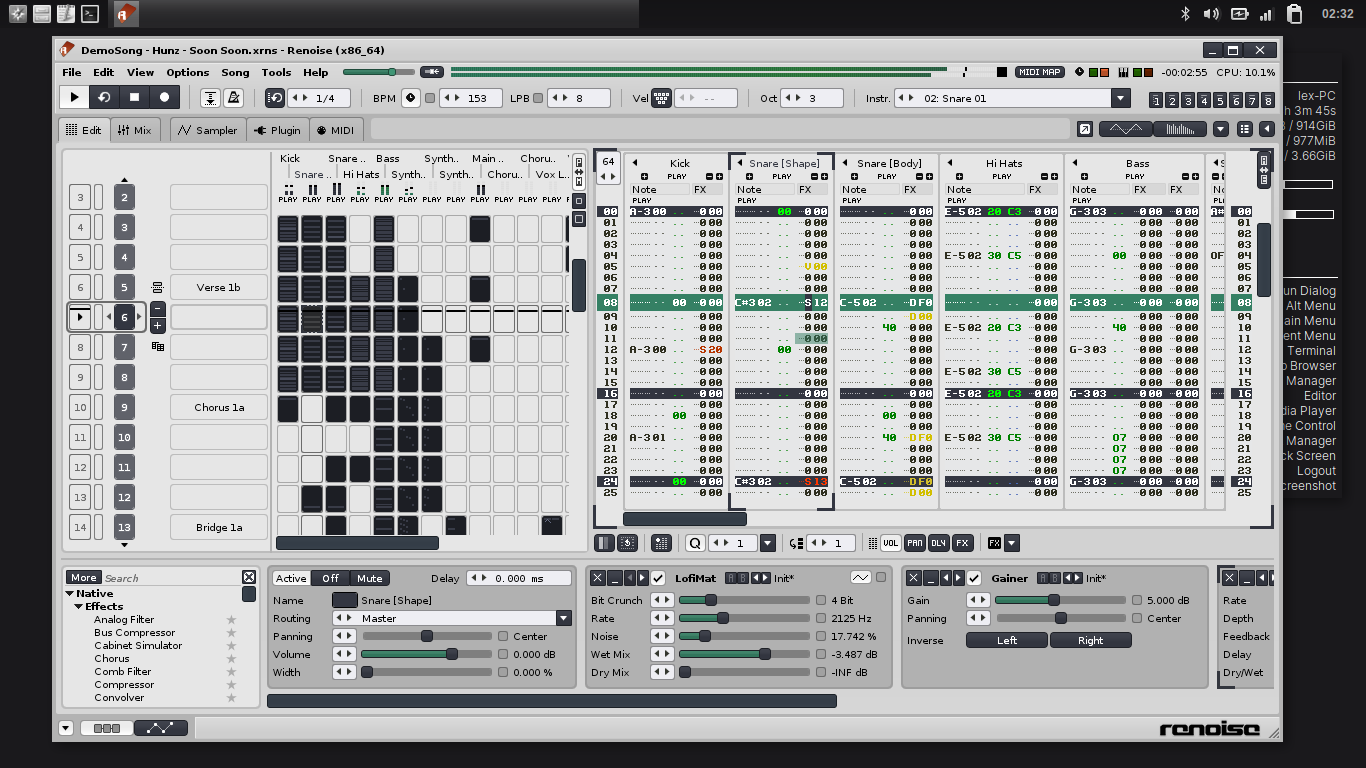 NoiseLabs.xrnc (4.9 KB)
This is great! Thank you

Hi, any chance of re-uploading this (as well as your previous pastel one)? These are seriously beautiful!
(If you need a free and quick way to upload files, I can recommend https://wormhole.app/

)
or he could just upload them directly here to the forum, no need for filehosting

also, welcome to the forum, tactilepro!
@PALPITATOR, nice work on this! can you pls upload them directly to the forum in this thread?
this one is lovely. could you reupload it?
Reupload comes on Weekend
happy tracking


Beautiful theme! Could you upload the pastel theme as well please?

thank you! could you reupload edison sampler theme as well?
Reupload comes on Weekend
Not sure who posted this theme or where I got but I really dig the color palette for Phase Plant.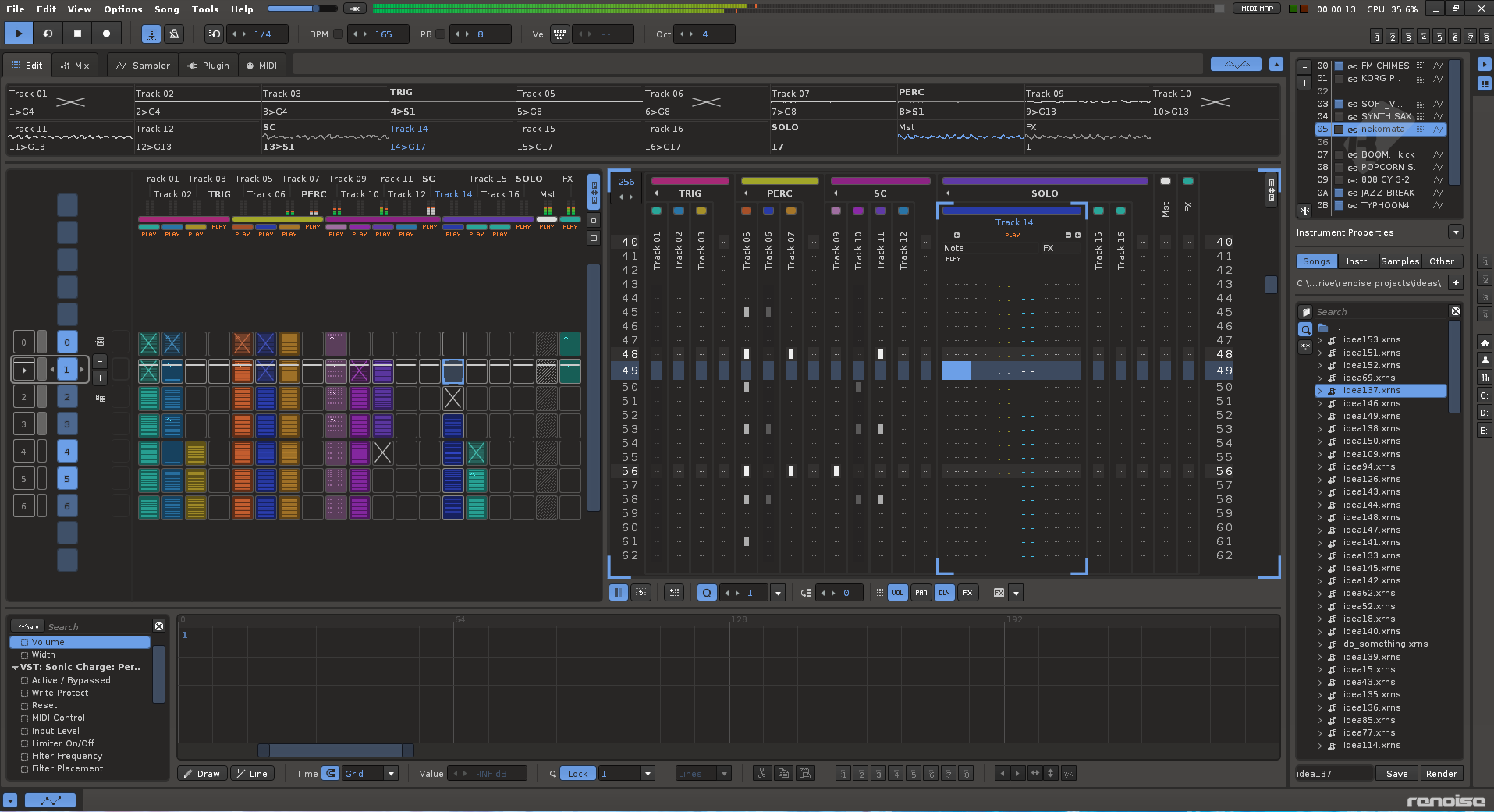 phase_plant.xrnc (5.0 KB)
This theme is precious. I made a completely resample and phrase-based and internal fx workflow 7-track template and it is looking pretty sexy

TemplateSong.xrns (34.2 KB)
VSTs used: Tyrell N6 and Zebralette
Better upload the theme instead of the song

A little green theme I've been working, the pattern editor looks really nice


I call it Binary because it sort of looks like a terminal, haha.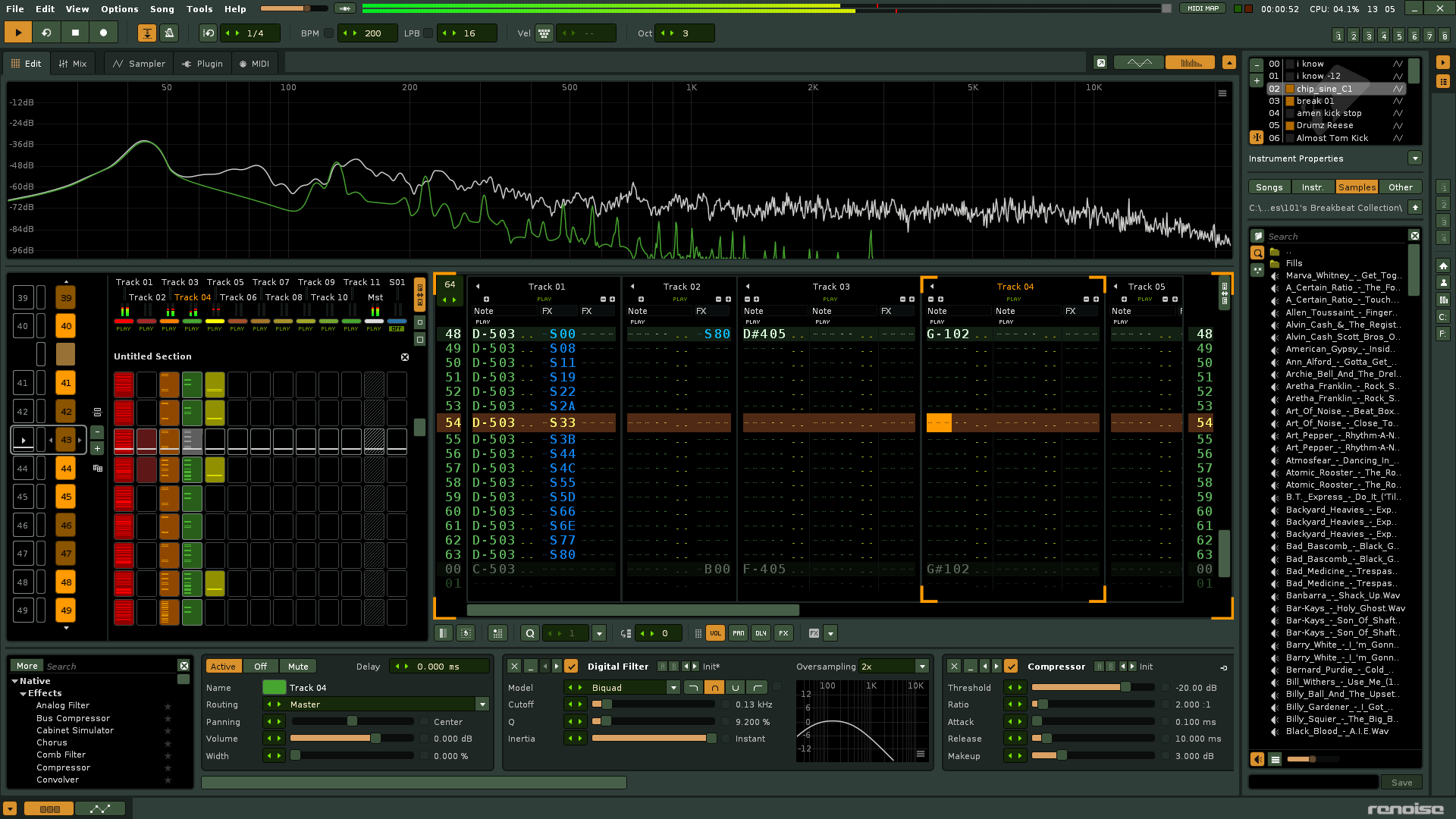 bata_binary.xrnc (5.0 KB)
Here is my color theme, hope that someone find it useful.
Renoise-rgb84-theme-spacedrone808.xrnc (5.0 KB)