7383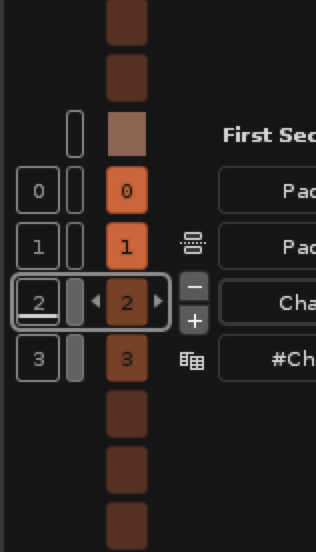 Just curious why the first two entries in the Pattern Sequencer (0 and 1) are brightly colored, while all the others are darkly colored / shaded.
What does it signify?
The bright ones are not currently selected, or playing, so I'm not sure why they are presented differently among the sequences…probably something obvious that I'm missing, but I'd like to know!
thanks,
-M