I'm just trying to learn the different commands and trick here. I am trying to figure out how to fade out a sample with no success yet.
The Effects Commands reference card shows
Oxx - FadeOut - xx = amount in steps of 1/256,00 = repeat.


I've tried both O01 and O256 in the FX column on the step the sample is triggered and any steps after.
I've tried repeating the same command on every step. The sample remains unaffected and continues to play out as normal.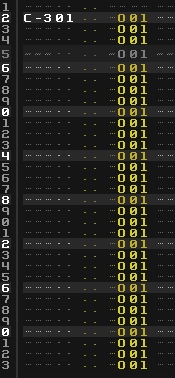 What is the trick to make fades work?