OK! So, I posted a video of a Max/MSP standalone app called "Ultomaton", and I took a video of a particular piece of it called a Micro-Looper:
So, got really close to it using the Phrases section to gather random sample start times. Here's a pic (pretty small text):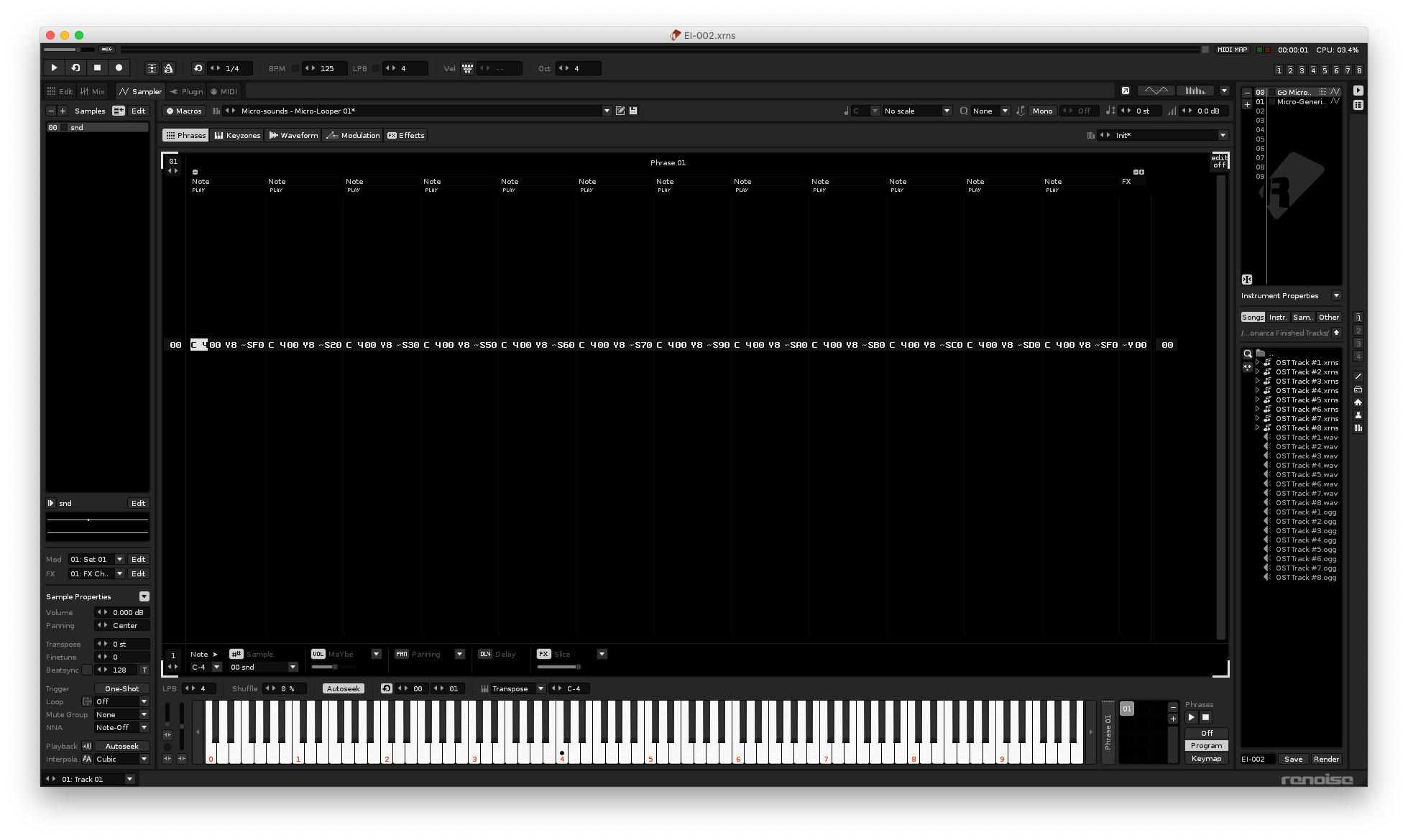 Then, I crafted a random stutter device, here:
Native MicroLooper.xrdp (6.2 KB)
Now, the only thing I'm missing is an automatable volume envelope. Here's the envelope I've got: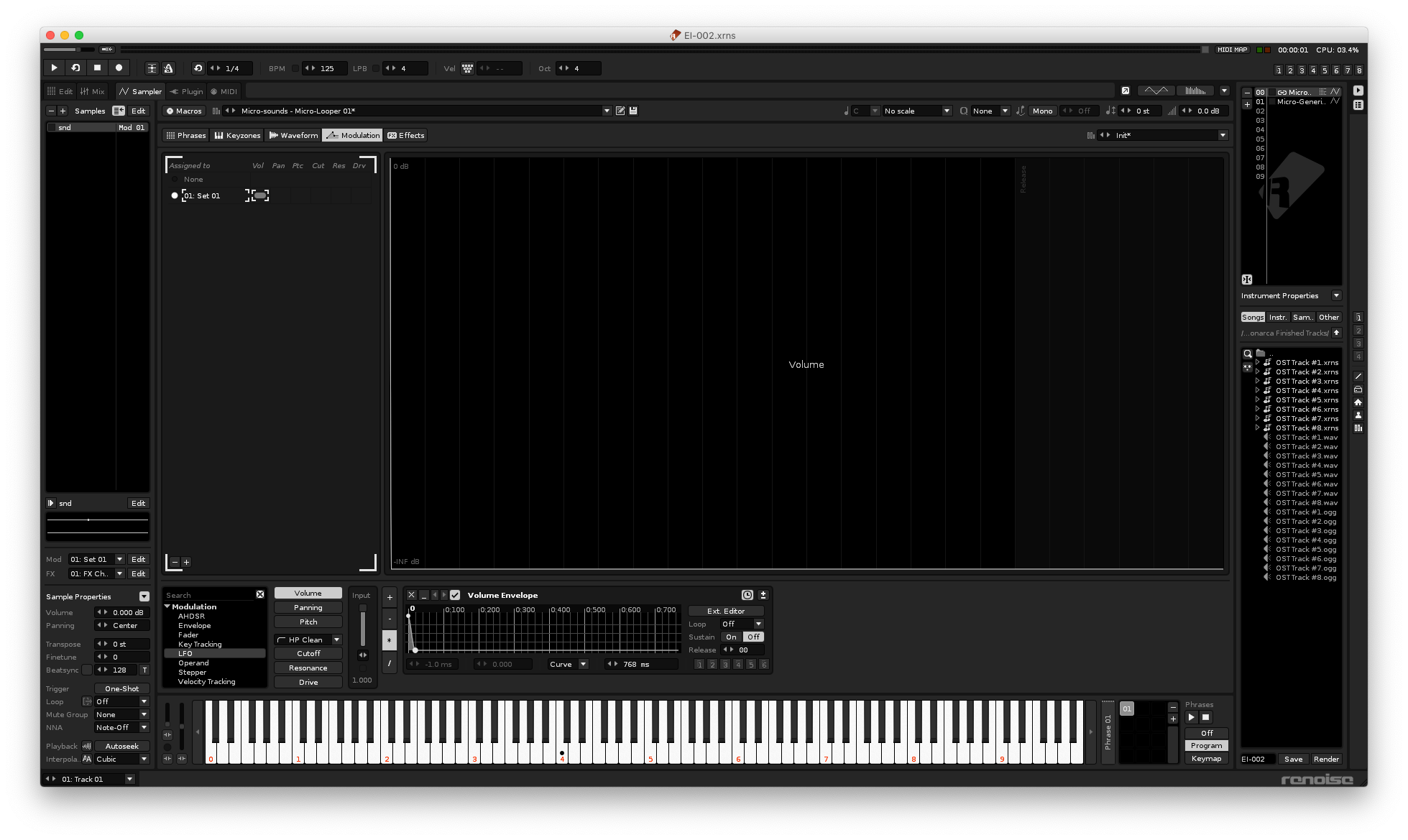 As you can see, it's nice and tight, about 20ms. What I'd like to know how to do is this - make that envelope expand and contract via a random LFO.
OR
Find a way to implement something like that in some part of the track via some command in the pattern device somewhere. Ideally, it would be able to be done with an LFO.
Is there any way to have the volume envelope look like something in the initial video - you can see the sample selection being adjusted at random - some are small, some are large - watch for the shifting green portion on the Micro-Looper section in the video.
This would be just spectacular if there is some way to achieve this!
Thank you!