How to make your music bounce to the beat.
Using a LFO + Hydra + Gainer.
If you can not see the DSP list, make sure you have opened the bottom pane and the DSP lanes at the left bottom…
7660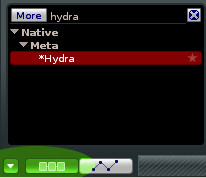 Add to one track with your noise,
these devices in the DSP device list: LFO , Hydra , Gainer
7661

in the Hydra , set the output device 1
7664

to Gainer as output device 1
7665

set the output parameter 1
7666

to Gain as output parameter 1
7667

set the Minimum Value of parameter 1 to -12 dB
7668

and set the Maximum Value of parameter 1 to 0 dB
7669

in the LFO set the LFO Amplitude to 100%
7670

and select the LFO out device
7671

set the Hydra as the LFO out device
7672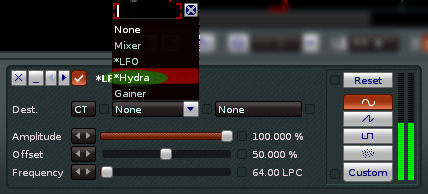 select the LFO out parameter
7673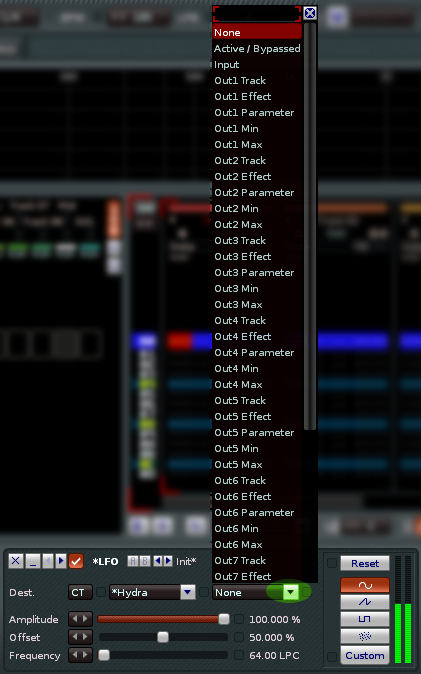 set the Hydra Input as LFO out parameter
7674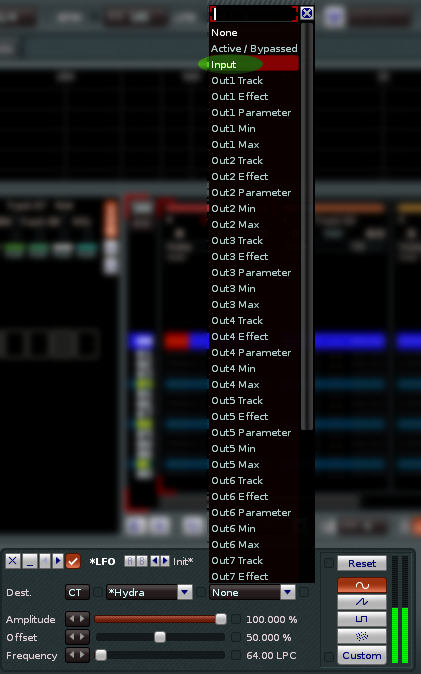 set the LFO envelope to "Custom"
7675

draw a custom envelope similar to this one. you can add and remove points by double-clicking in the envelope.
7676

set the LFO LPC (Lines Per Cycle of the LFO) equal to your tempo in Lines Per Beat, here: 8
7677

7678

Put a LFO reset command in the pattern by Right Clicking the LFO Reset button.
after navigating your pattern cursor to the start of the pattern in the track.
7679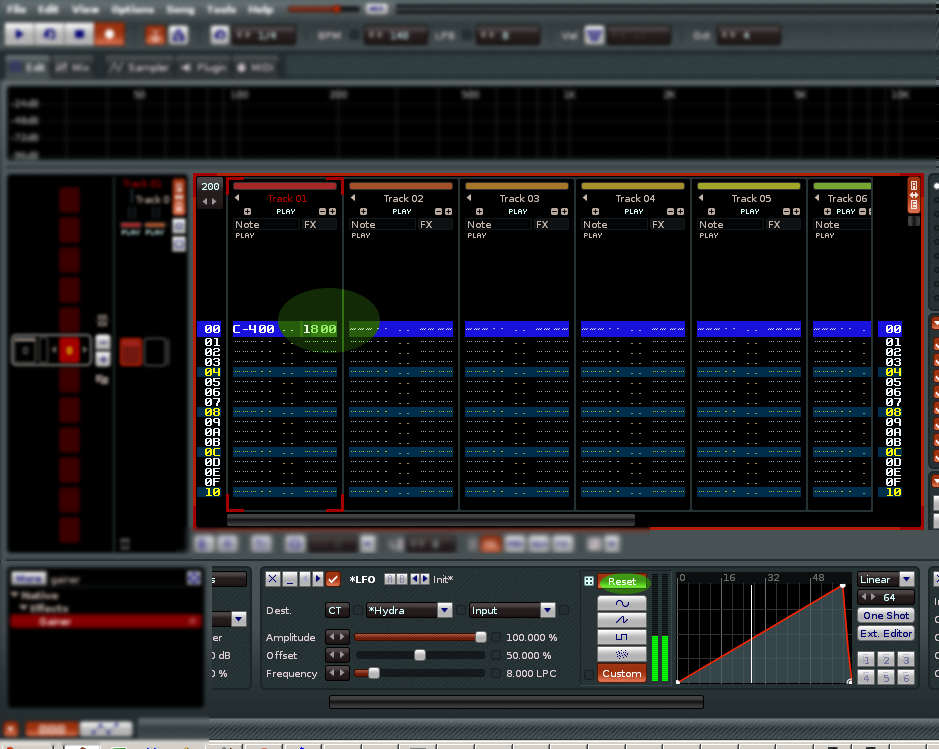 Select the effect lane block and Copy with Ctrl+C, sized equal to your LPB (8 lines here)
7680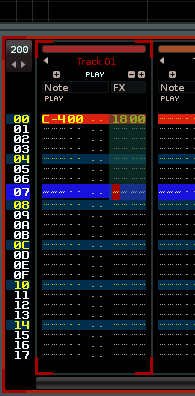 Repeat-Paste by navigating to the next line in the pattern editor and pressing Ctrl+P
7681

You can select multiple target parameters and curves and minimum and maximum values to automate in the Hydra.
7662

_ "Getting ready to get Renoising!" - a great person _
_ "Renoise changes my nights into overnight success." - EatMe _
_ "D.A.W. Renoise. What you need." - a customer _