Hi there,
It seems that Renoise isn't happy with my 6 cores machine. It's not enough for it.
As you can see on that screen capture:
4920 renoise.PNG
It goes up to 100% and starts to pour crap into my fine RME Fireface 800. Me sad. :'(
So I launched a task manager to see what was up, and behold:
4921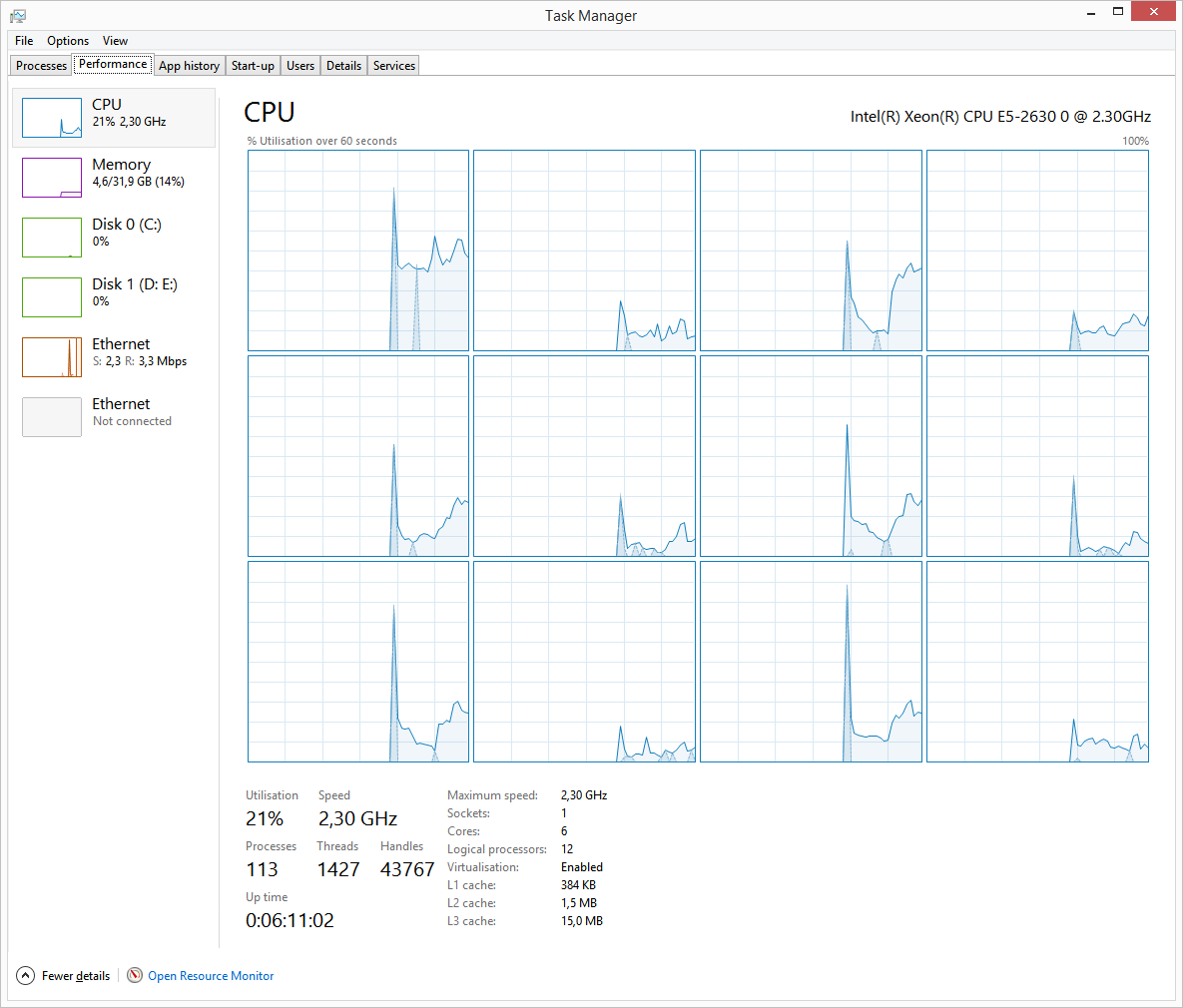 Yeah well. That's pretty far from 100%. We can see a spike, but at no moment is the machine near 100% usage.
So well. Yes. This is a track with a lot of crazy plugins, but on the paper, my machine should be able to handle it. This machine can defragment the whole Internet in less than 10s. It should handle a couple of plugins, right?
I know scalability is hard, but my question is, what does the multiprocessor setting do to Renoise? What is actually multithreaded?
The specs:
Renoise 3.0.0 Gold x64
Windows 8.1 x64
RME Fireface 800
Awesomeness all around