Hello there!
I have a difficult question I think…
I want to drag and drop 140 small midi melodies files into Renoise, assign theme to play using an instrument (say 01). I also have a rhythm loop at 00
In matrix each midi takes place diagonally for 140 tracks!
How to fast assign all of them to play in sequence, 1,2,3 etc with loop?
I want to export them in a single wav file or if it is easy better in 140 wav files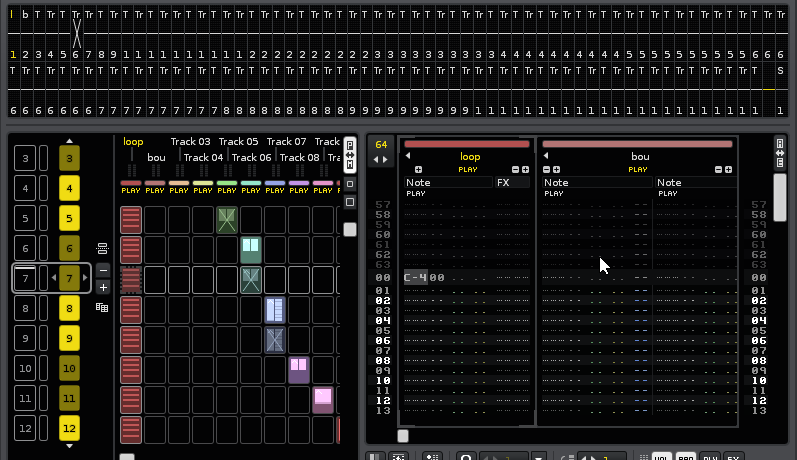 Any solutions please?