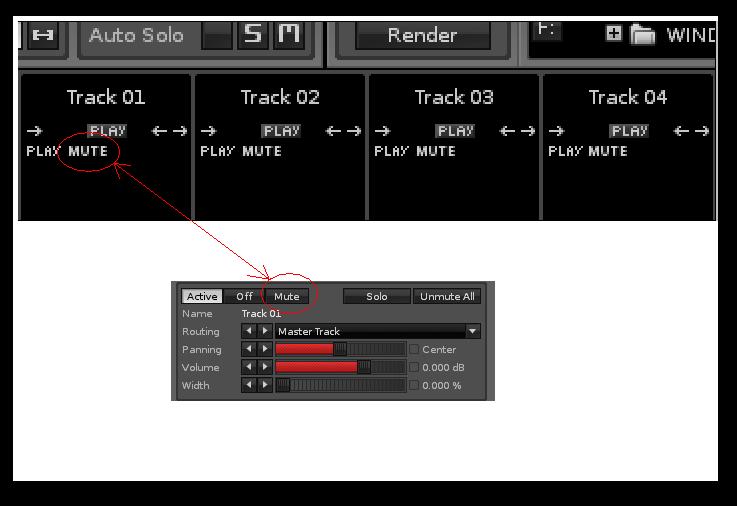 As the picture describe;
It would be very nice if it was possible to mute a track in the same way as "Play/off" a track. This would be great in Live-performances. Often you work with long samples, and if you "Off" a track after a few bars, and want it to continue in the end of the pattern, the sample wont play…
Maybe replace the "Play/Off" with mute? Or add it?.
Heya!