SAI & Phrases Importer
Provides two separate panels for:
"Save all instruments": save all XRNI instruments of the current song in a folder of your choice (use coroutines).
"Phrases Importer": import all XRNZ phrases between selected instruments. Select a origin and a destiny instrument index to import.
Access: Instrument box: "~Save All Instruments…" or "~Phrases Importer…"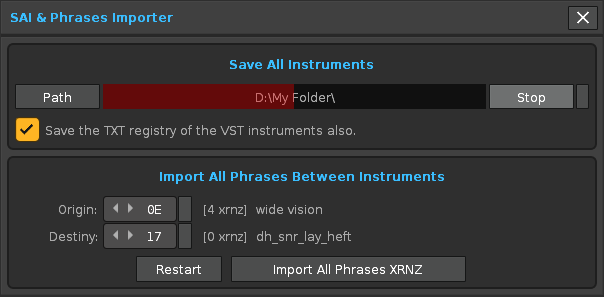 Related thread: Save / Export all XRNI from XRNS?
Update history:
SAI & Phrases Importer v1.0.001, August 2019 (first release R3.2.0)
SAI & Phrases Importer v1.0.000, August 2019 (first release R3.1.1)
Download: