hello
ive been building sound machenes for android and im just trying out a new sound library.
the tracker i made last year seems to have issues on some devices, so if this synth seems to work ok for people ill update the tracker.
please give it a try and please please let me know if it works for you please.
i cant fix anything if nobody lets me know its broken.
heres the link
TegSynth110
heres a pic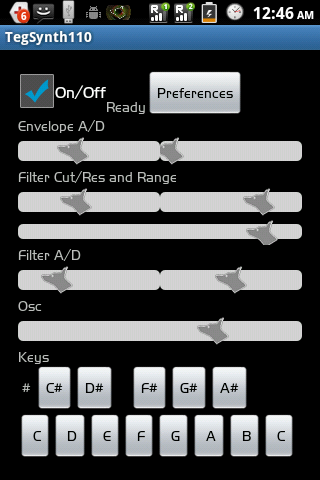 Thanks
Have Fun