Using Redux in Logic, i have a line of notes where there's inconsistent behavior. Under the following conditions, notes will suddenly cut, without going into the release stage of the volume envelope:
Notes do NOT overlap in time
Notes end AT or BEFORE the next note starts
Notes that DO overlap in time will enter their normal Release stage at the end of the note duration. i can watch this behavior in action during playback in the Redux modulation screen.
When i copy the MIDI data to another track and play that data with a soft synth (ES E, chosen for sustaining sounds) there is no such similar behavior. When i tried these notes with EXS24, again all was normal. So i am assuming that Redux is involved in the behavior.
i've also looked at the MIDI data for any controller messages to explain this and i find nothing. Just note data.
6289

The selected notes (black) will just terminate/cut out without going to the release stage. The overlapping notes that are not selected (bright red) will go into release stage as expected. If i drag the end of the non-overlapping notes so that they ARE overlapping, then the release stage is triggered.
6290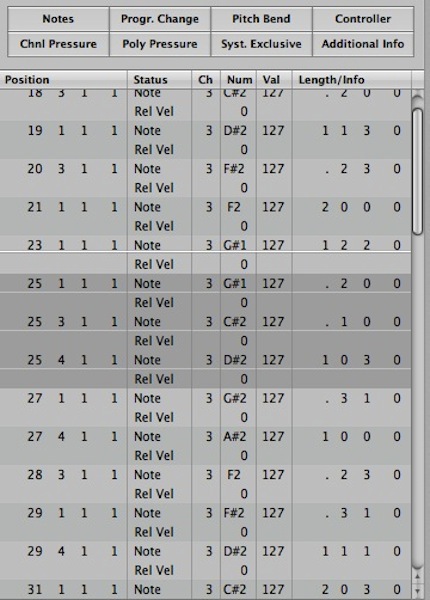 This shows there isn't any controller data. The highlight is the same three notes.
6291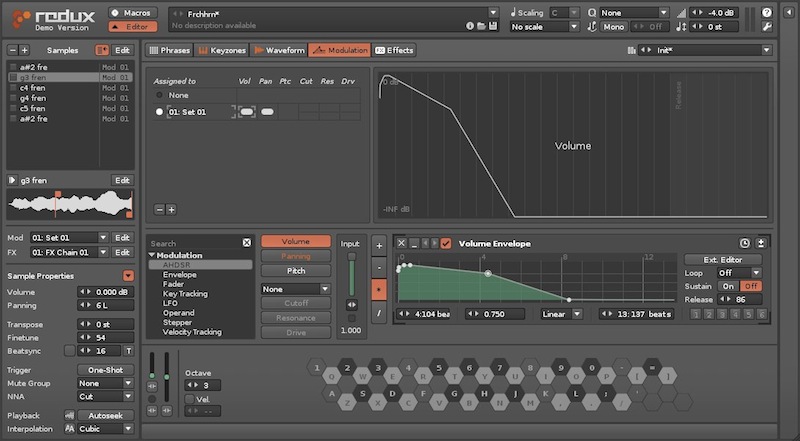 And there's my Envelope screen. Even if i raise the last point so that the release stage doesn't look like it's at zero, it doesn't matter. These non-overlapping notes will not even get to the release stage. They just cut.
i'm sure i could be missing something, so i need someone else to offer suggestions at this point. Thanks!