Can we have a number of metronome ticks before recording starts?
Thank you!
Thanks for the replay. Unfortunately it doesn't work for me. If I press record/play it starts record immediately with not pre-count. How to make it work, please?
Also, in addition to the topic would be nice to have a configurable pre–count.
hello,
pre-count is configurable from 1 to 4 bars.
just select option , toggle pre-count enabled click on record and then play.
You have 'pattern follow mode' enabled(?)
yes.
metronome and scroll enabled.
Certainly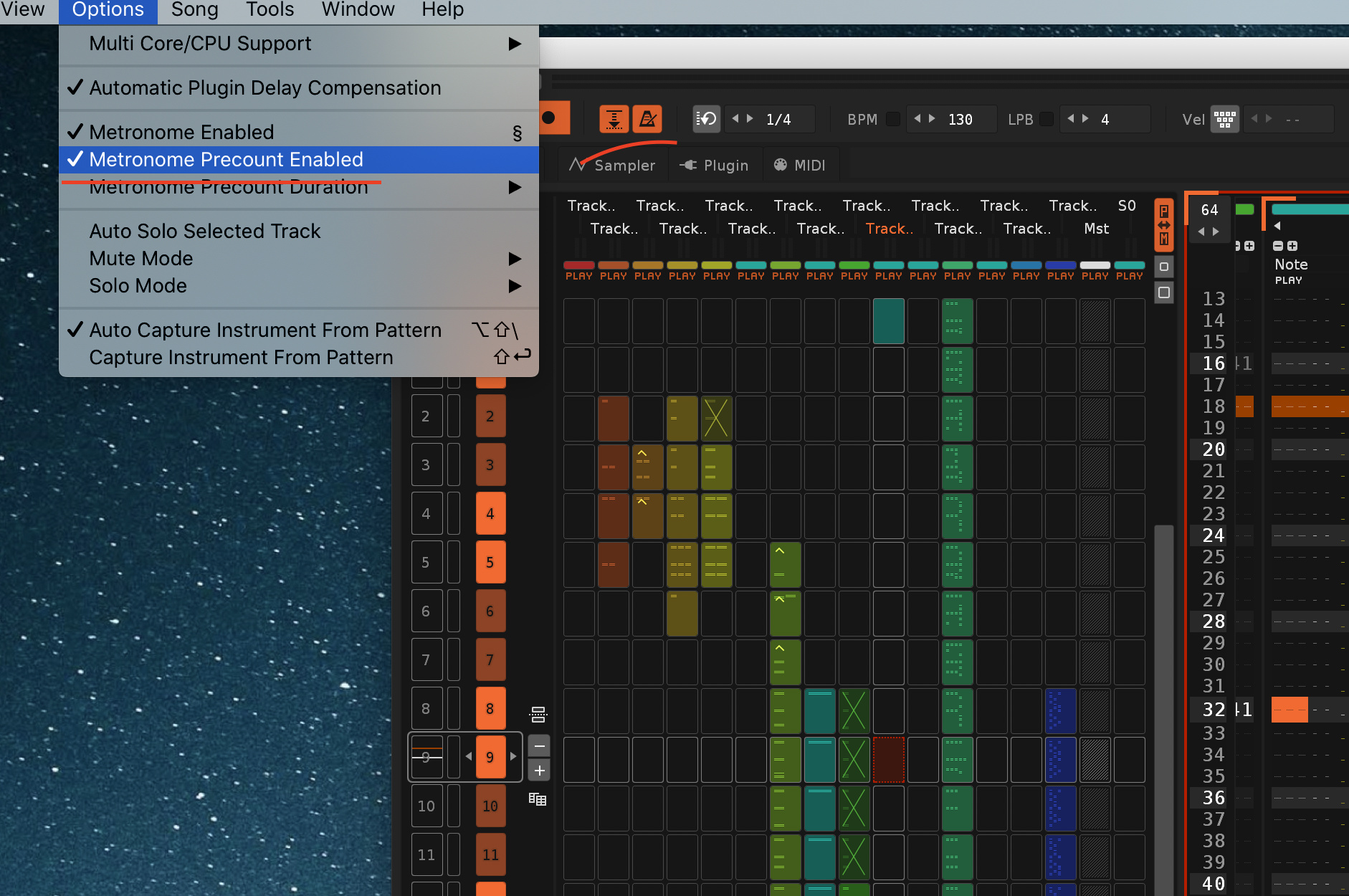 Also would be nice to have option "start recording on press a keyboard key"