1974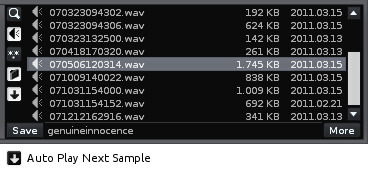 I have idea for Disk Browser.
When I preview sound from many short wave files,
I am glad if there is such a button "Auto Play Next Sample".
and I just customized the date format like %Y.%m.%d found in reference to

also I have big +1 for "Showing Playing Time In Disk Browser".