Just noticed that the automation points can 'stick' when very close together.
In the image if you try and drag the hilighted point upwards while keeping to the right, it doesn't want to move up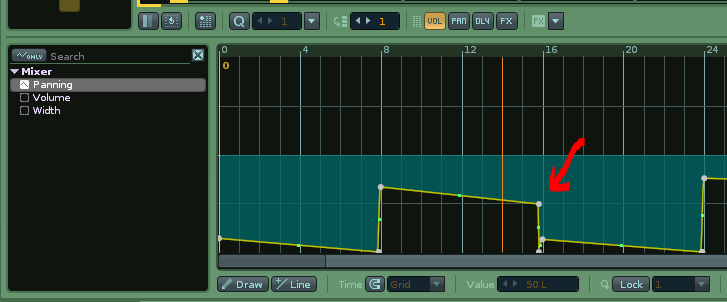 Here is an xrns to test. Panning is automated on first and only track,
Snap to grid is off:
Automation Stick.xrns (3.3 KB)
edit: also, It doesn't happen once you zoom right in.