Please teaching me how to match BPM of Song and BPM of audio files.
in sampler tab, "Sample Properties" menu you can see Beat Sync.
Turn it on and choose step number.
Thank you for reply.
Where is "Beat Sync" displayed on the Renoise screen?
Here is. @spktkpkt replied detail usage, I recommend reading the documentation.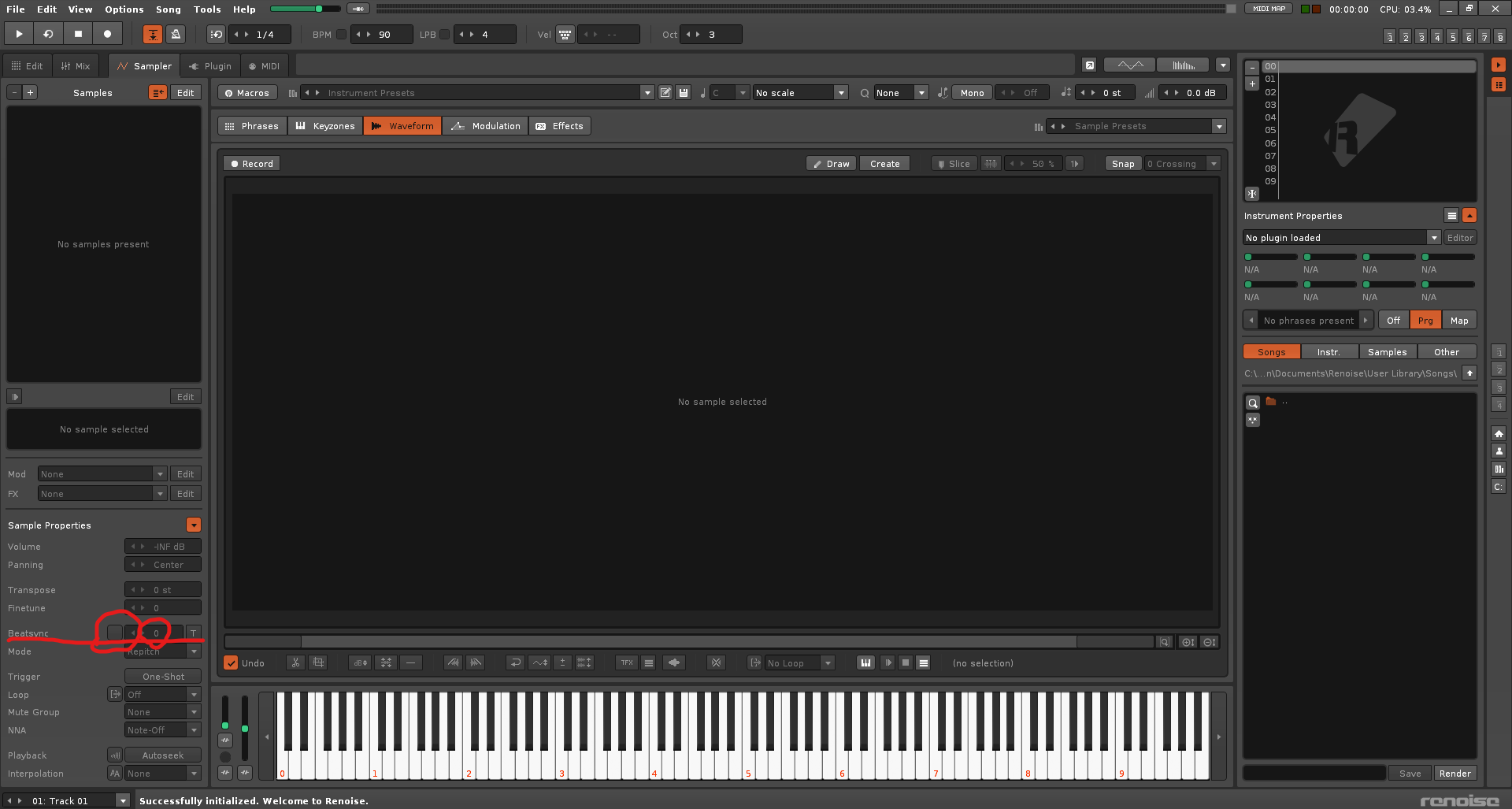 I am happy that new users has entering.
日本人ユーザーが増えてくれて嬉しいです、頑張ってください

日本の方だったのですね!
まだまだ初心者で何も理解してない状態ですが、Renoiseは本当に素晴らしいと思います!
これからもっともっと使いこなせるように頑張ります!ご丁寧にありがとうございました!

‍♂