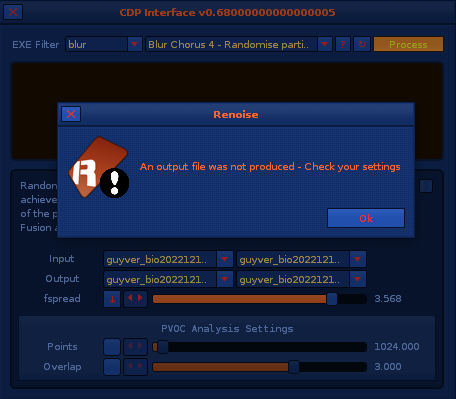 Any help would be appreciated. I am running Sierra 10.12 on Renoise 3.2.
I have tried going thru all the possible errors listed in the install pdf (using .wav files, checked that the hidden files for cdp and soundloom, deactivated gatekeeper) and… still… I get this error message. I also read that if you open an empty sample in the samples or instruments that could also help (a possible glitch) but I am still getting no results…
Any suggestions out there? I would greatly appreciate it.
Thanks