Finally, I have added a window module to the VPDpro family, called "Metron". It is a virtual metronome :o, without sound, only visual.This is the aspect of the prototype:
7748

The operation is very simple. The metronome is activated when the song is played, and stops when the song is stopped from the tool:
7747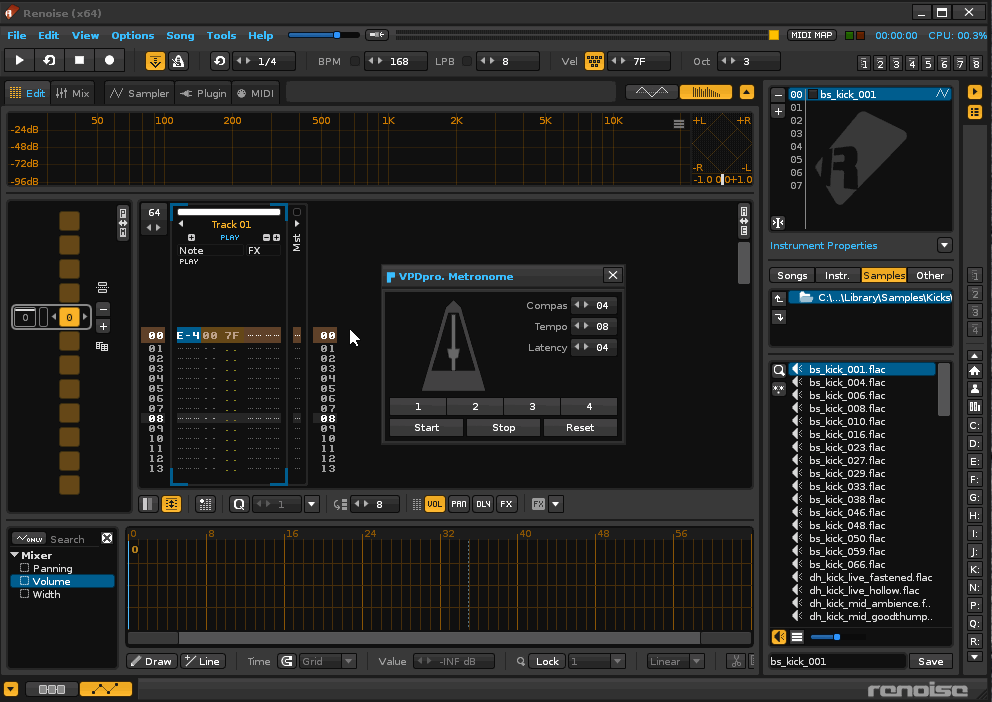 It is possible to regulate the speed, latency and also the compass of x2, x3, and x4.
I probably change the names. For example, instead of "Tempo", I change it for "Beats":
Compas
Beats (refers to the metronome rod)
Latency
Anyone would think how to improve this?
EDIT:I have updated the name of "Metronome" for " Metron".