Before, there was a request to make the Duplex map for Zoom R16.
But actually, it is based upon Mackie Control layout.
So I've tried to make a general-purpuse control-map for the devices based upon MC layout.
Well, the main target here is something like "compact Mackie Control", since the real Mackie Control device is the huge monster. I think that there are few people operating software of 58 euros with the controller of 1000 euros.


Anyway, here we go.
I made this control-map without a real device, while referring to this Mackie Control MIDI Map.
So please check whether solo/mute buttons, faders and transport buttons work or not.
Of course, since the placement of buttons are different in each controller, not all of buttons may become effective.
But, main parameters should be able to be operated by any controllers based upon MC.
1: Mixer & Transport config
3732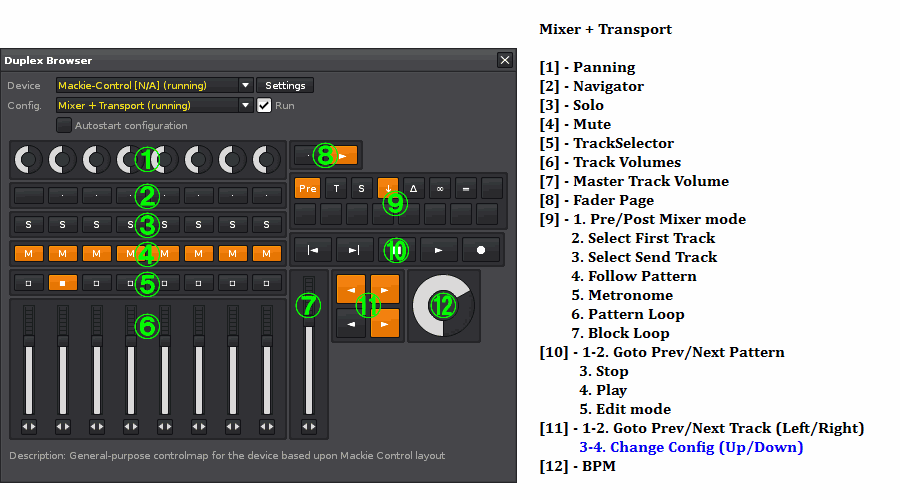 2: Recorder & Transport config
(Please read this explanation about how to use the Recorder app)
3733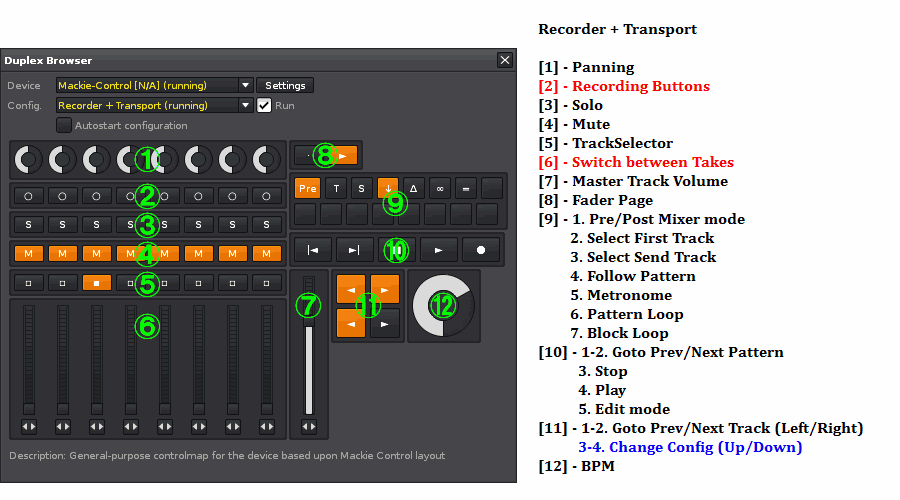 3735 Mackie-Control_20121030.zip

################################################
These configs require the latest Duplex beta version.
To install these files:
Download and UnZip the file
Open the folder below:
Renoise's main menu [Help] -> "Show the Preferences Folder…" -> then follow this path: Scripts\Tools\com.renoise.Duplex.xrnx\Duplex\Controllers
Put the "Mackie-Control" folder to there
Reload all Tools
And don't forget to set In/Out ports in each config on the Duplex's option setting panel.

################################################