The control-map for BCR-2000
2519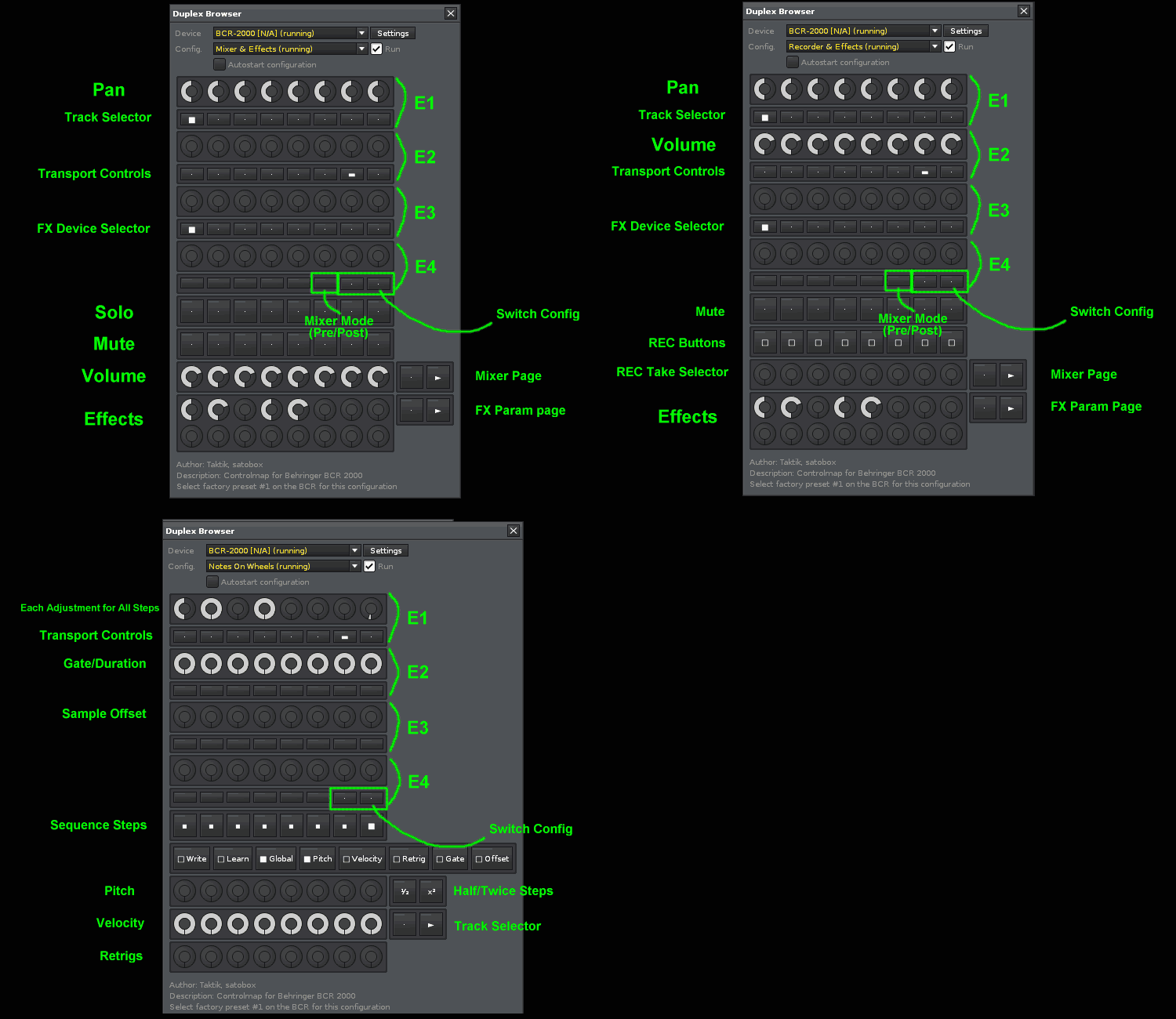 The control-map for BCF-2000
2520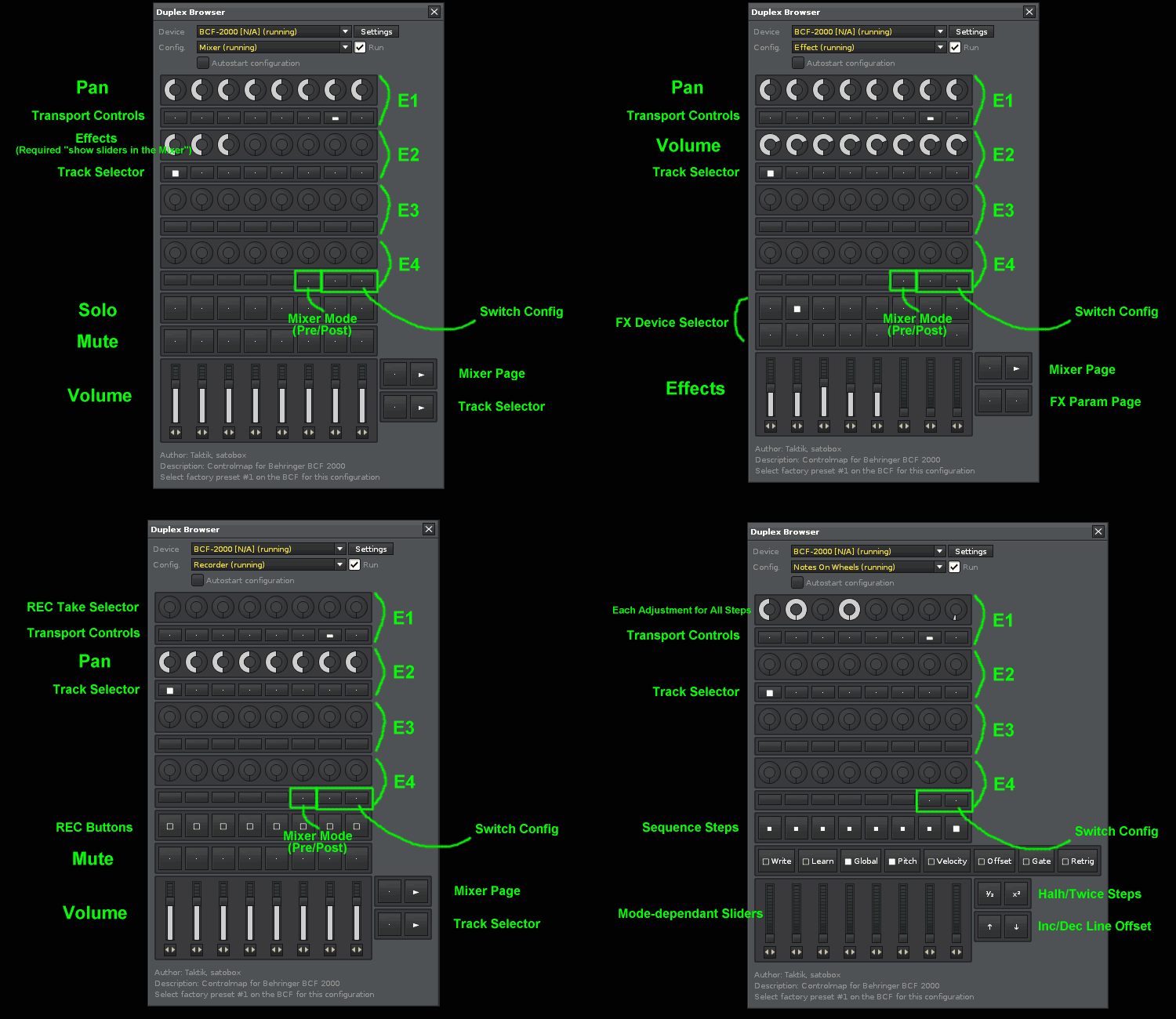 ----------- [Note] ----------------------------------------------------------------------------------------------------------
The Recorder app is something unique. You should understand how to use it first. Please read the explanation in the Recorder.app file (~\Scripts\Tools\com.renoise.Duplex.xrnx\Duplex\Applications\Recorder.app)

Notes On Wheels (NOW) is a realtime phrase arpeggiator/sequencer. Simply, start playback and press the "Write" button, tweak Pitch Encoders!! Additionally you can specify notes via MIDI-keyboard too (MIDI-Keys option).
@BCR/BCF users
Well, actually I don't have a real BCR/BCF controller, so I cannot realize the real opelation feelings.
If you feel something not good, any suggestions are welcomed.
Also I'm glad that if this map will become the base of your custom map.
---
Unzip and put (exchange) the BCR-2000/BCF-2000 folder to:
[Help] menu >> [Show the Preferences Folder] >> Scripts\Tools\com.renoise.Duplex.xrnx\Duplex\Controllers\BCR-2000 or BCF-2000

Duplex V0.98 or higher is needed