This tips may be a bit geeky. But someone may get interested in…

I made a pair of new Duplex configrations for APC20, called "The Left" & "The Right".
These configs are usual config divided into two.
By using these configs with MIDI-OX, MIDI Yoke, You can control 2 Renoise by 1 APC20.
(so maybe this tips is effective for Windows users only)
Although I made the configs of APC20 here, this method should be applicable to any controllers.
Anyway, "To see is to believe". Please see this video.
My play is not good enough though

, you can understand about these configs easily.
---
This is the "L&R" configs for APC20.
1748 APC20.zip
And this is for the LaunchPad.
1749 Launchpad.zip
(As I don't own LaunchPad, there may be some careless mistakes in the configs)
---
- [Conceptual figure]
1755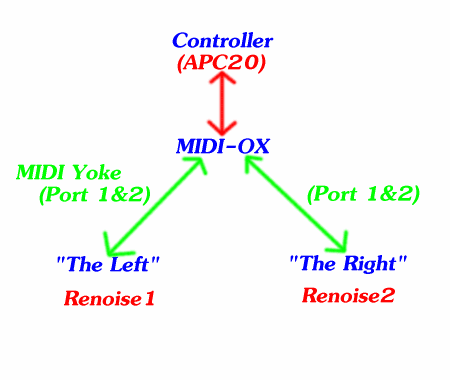 1 - MIDI-OX settings
– Set up as in these figures.
1756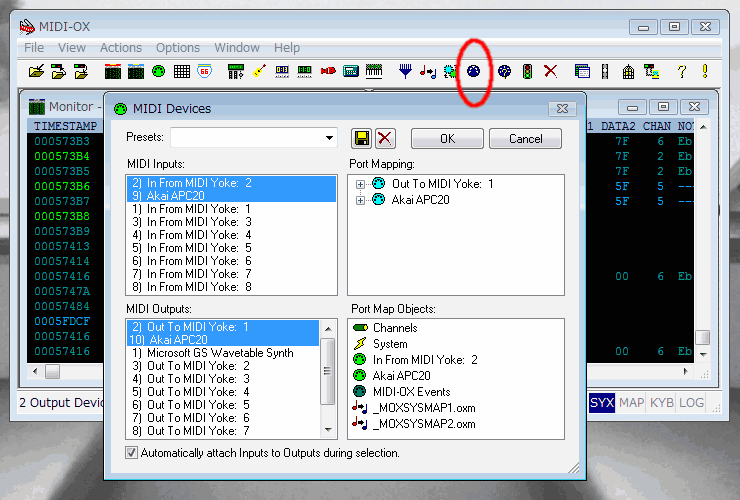 1757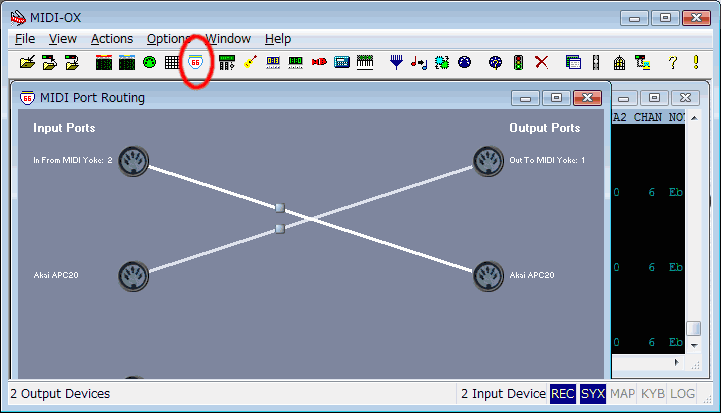 2 - Renoise 1 settings
– Open "The Left" config and select [In From MIDI Yoke: 1] [Out To MIDI Yoke: 2].
1758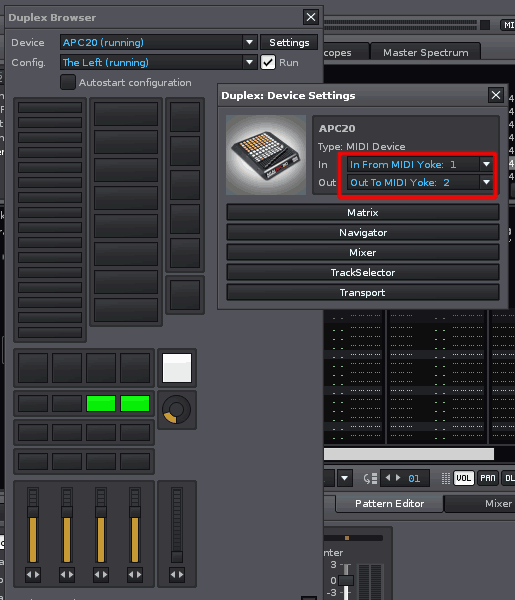 3 - Renoise 2 settings
– Open "The Right" config and select [In From MIDI Yoke: 1] [Out To MIDI Yoke: 2] as well.
Then, adjust both Renoise's BPM manually to the same, and start playing both simultaneously.
---
Btw, this trial is very experimental. If you use MIDI Clock sync between Renoise 1&2, frequently the synchronization between 2 Renoises will shift and the rhythm will be out of order. Renoise is not designed supposing such random (dizzy) position changes. So, player's own ideas are necessary.

---
For Linux users
On Linux, it seems that these configs work fine very easily than Windows.
Simply;
select "Akai APC20 MIDI 1" in & out ports on both configs
uncheck the "Enable Transport support" on the Audio settings of Renoise
That's all. Try it!!

1759