Hi!
I just bought Renoise and its wonderful!
That said…when I open up saved songs my VST presets for Massive and FM8 aren't loading!
In the plugin side-panel, the Program drop-down simply says "disabled" – is there any way I can fix this? Alternately, could these VSTs simply be too old?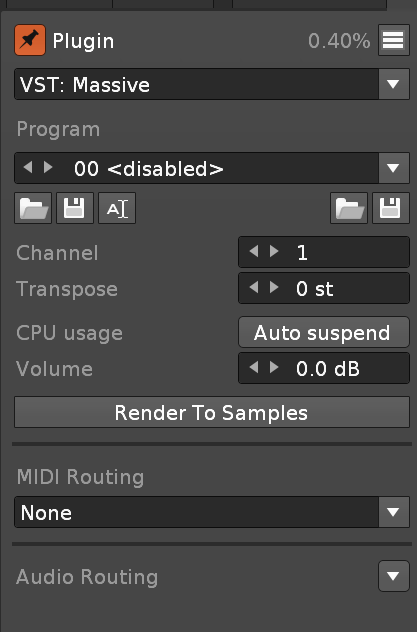 Thanks so much,
-Valerie