Shameless plug (heh) follows…
[5404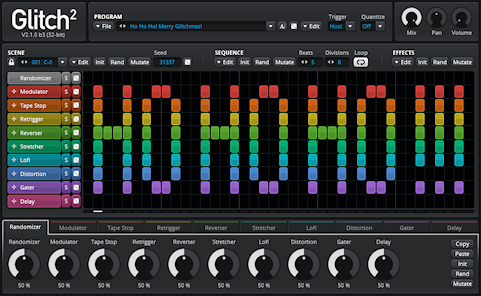 ](http://illformed.com)
Ho Ho Ho! Merry Glitchmas!
From now until the end of December, Glitch 2 is 50% off!
Whether you're a poor student living on a diet of ramen noodles, or a dedicated bargain-hunting coupon ninja shopper, or you simply thought that I was being too damn greedy with my original price… now might be the perfect time to finally pick up a cheap copy of my silly FSU plugin!

Visit: http://illformed.com/glitch/