Instrument. FX Chains, Effects, Multi-Tracks and Routing…
Please, Help! …
Only for Renoise Advanced Users!
Long ago he was creating a basic framework on Renoise, with the goal of putting all in my head, to know what exactly I'm changing every momentinwhen composing.
Petition:
I would like thanif a user advanced ofRenoise saw any error of this scheme, specify in in this post, please.It is shownthe path through each sampleuntil theRender Song.I hope you understand.
It goes without saying that Renoise is much more complex than this.
The scheme
6047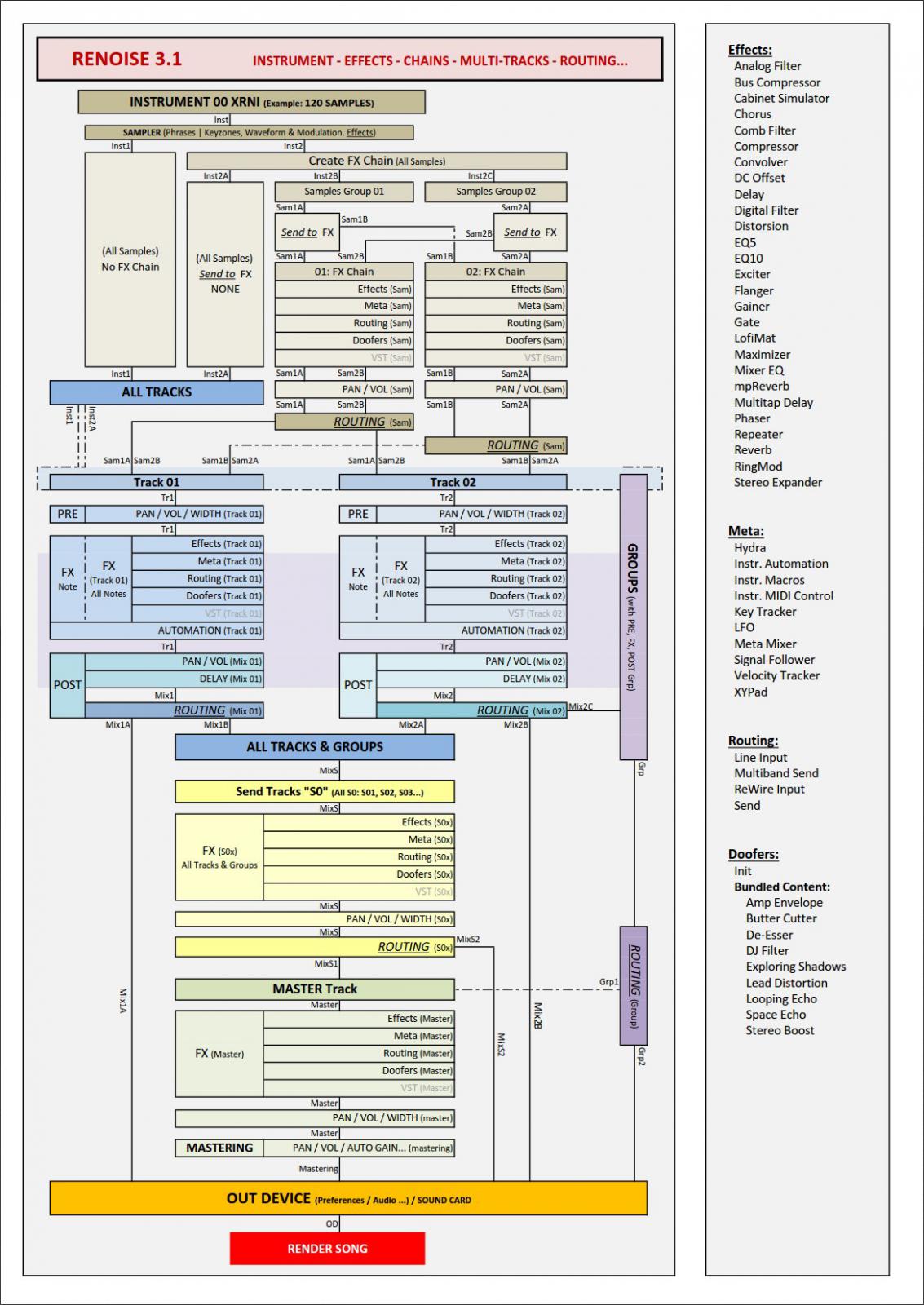 Note:this scheme may contain errors!
Attached: this ZIP contains the scheme in XLSX (excel 2010 version), PDF and PNG formats,to view or modify…
NEW: Attached below version 02 03 04!
Will you find an errorin the order or something?Please advise!

My objective is to have well done this scheme.
Thanks!