Hi guys, I'm new to Renoise and i really need some help…
What i'm trying to achieve is to have Renoise running as a rewire slave within my DAW (Reaper) in a way that Redux works (like aVSTI),
The problem is that i can't send Midi Out from Reaper to Renoise instruments , the only option on the**(MIDI Send to Rewire)** settings tab is: Master Keyboard output…
6838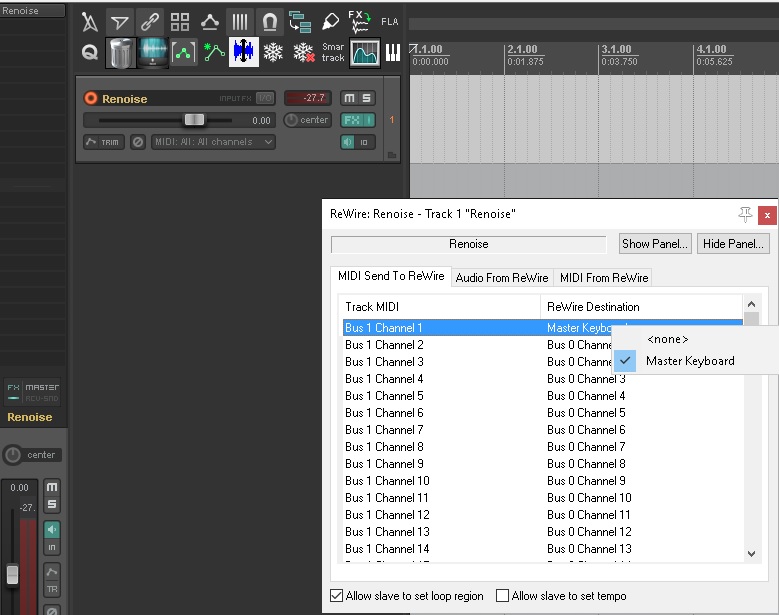 When i rewire Reason all the Instruments that i add in Reason, they are showing up immediately in Reaper rewire settings tab.
6839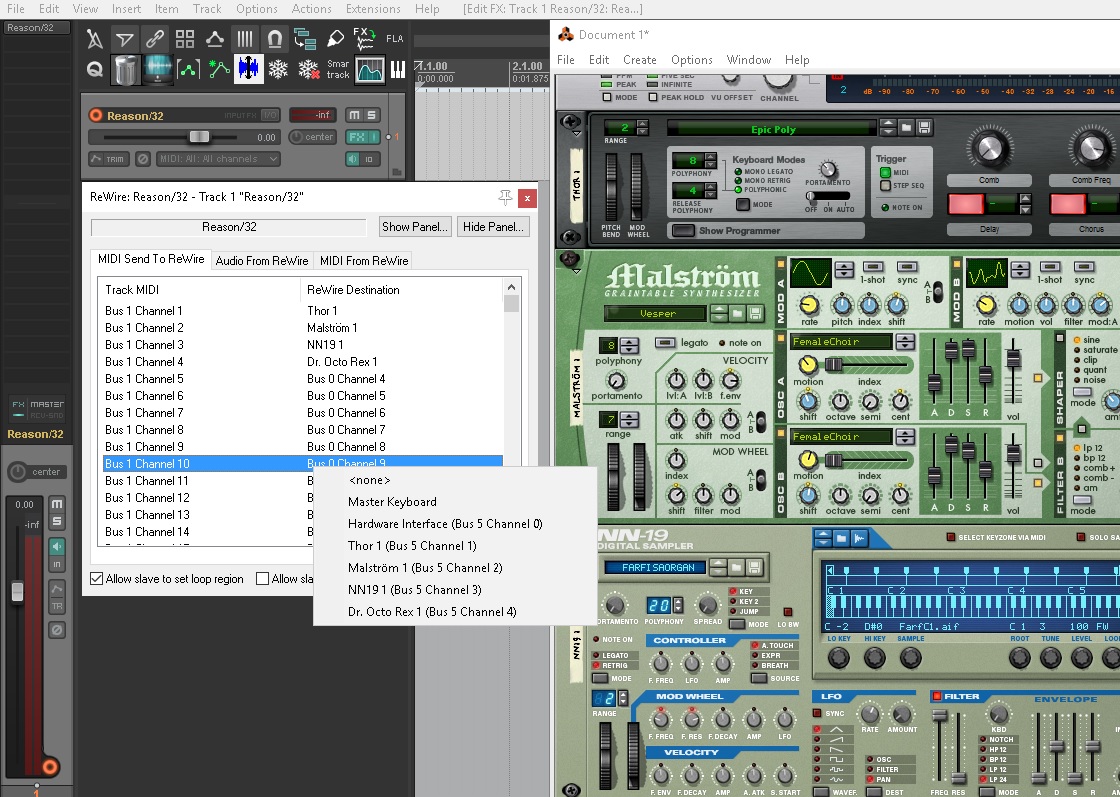 I don't understand why there is no option to port Midi to individual instruments in Renoise like in Reason.
I've tried several things with virtual midi cable but my midi clips from within Reaper not triggering anything…
I would really appreciate it if someone takes the time to explain me how to make it work.
Thanks!