I use a lot the Matrix Editor.I'm watching it would be great that for identify the group by each pattern may be another slightly different symbol to rectangular for clearly differentiate from each track.
Currently, the track and the group are identified by the same rectangle. Some examples:
Three pixels on a side:
6779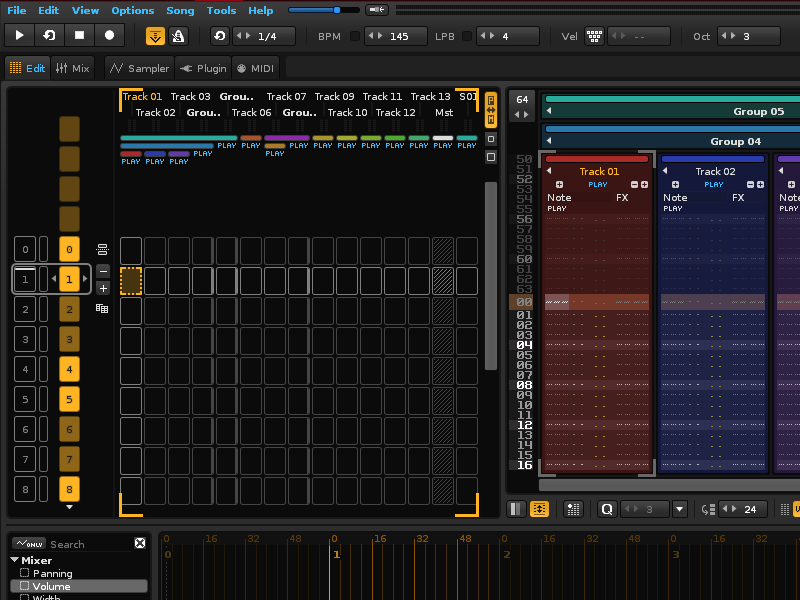 Lower cut:
6780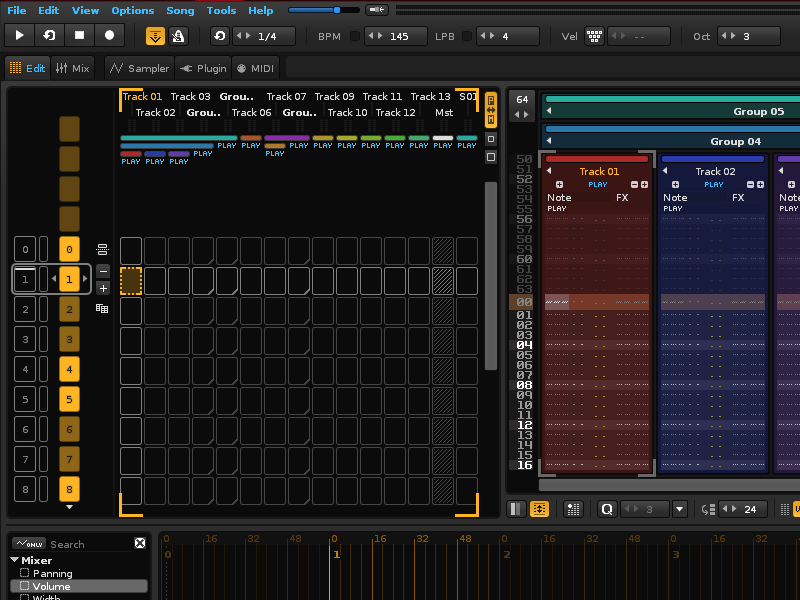 Frames:
6781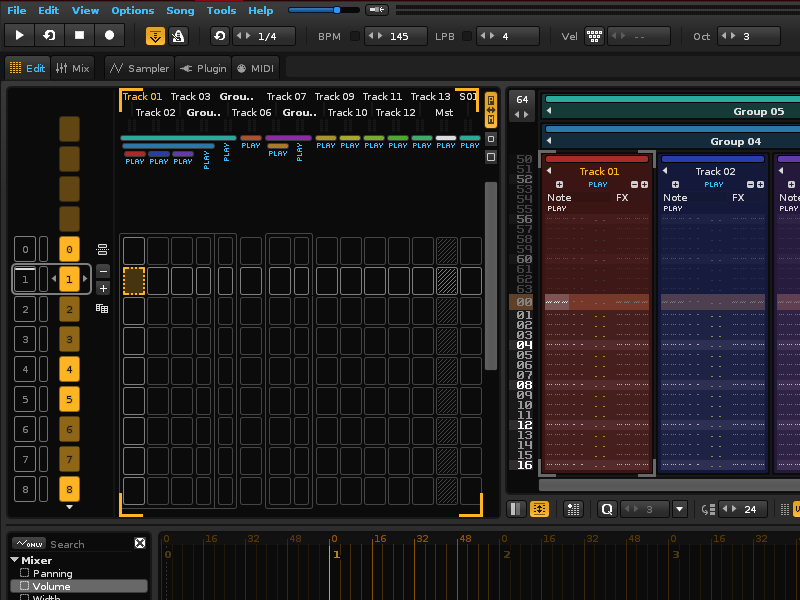 Chain tied:
6782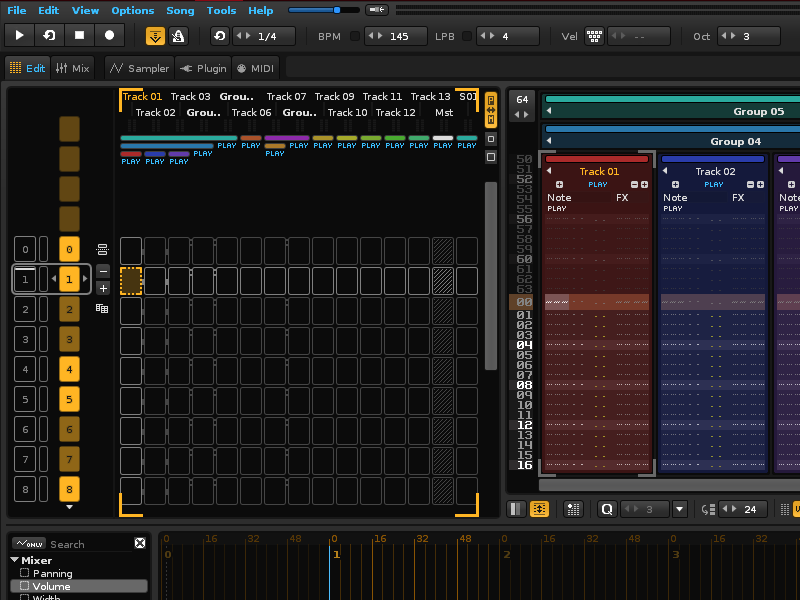 Other possibilities…
Any visual aid would be rewarding.