Hello,
I have decided to get Serum via rent-to-own, I installed it via Splice desktop app, updated it, made sure to install both the 32 bit and 64 bit versions just in case. The Serum_x64.dll is in the folder that Renoise is pointed to for VSTs: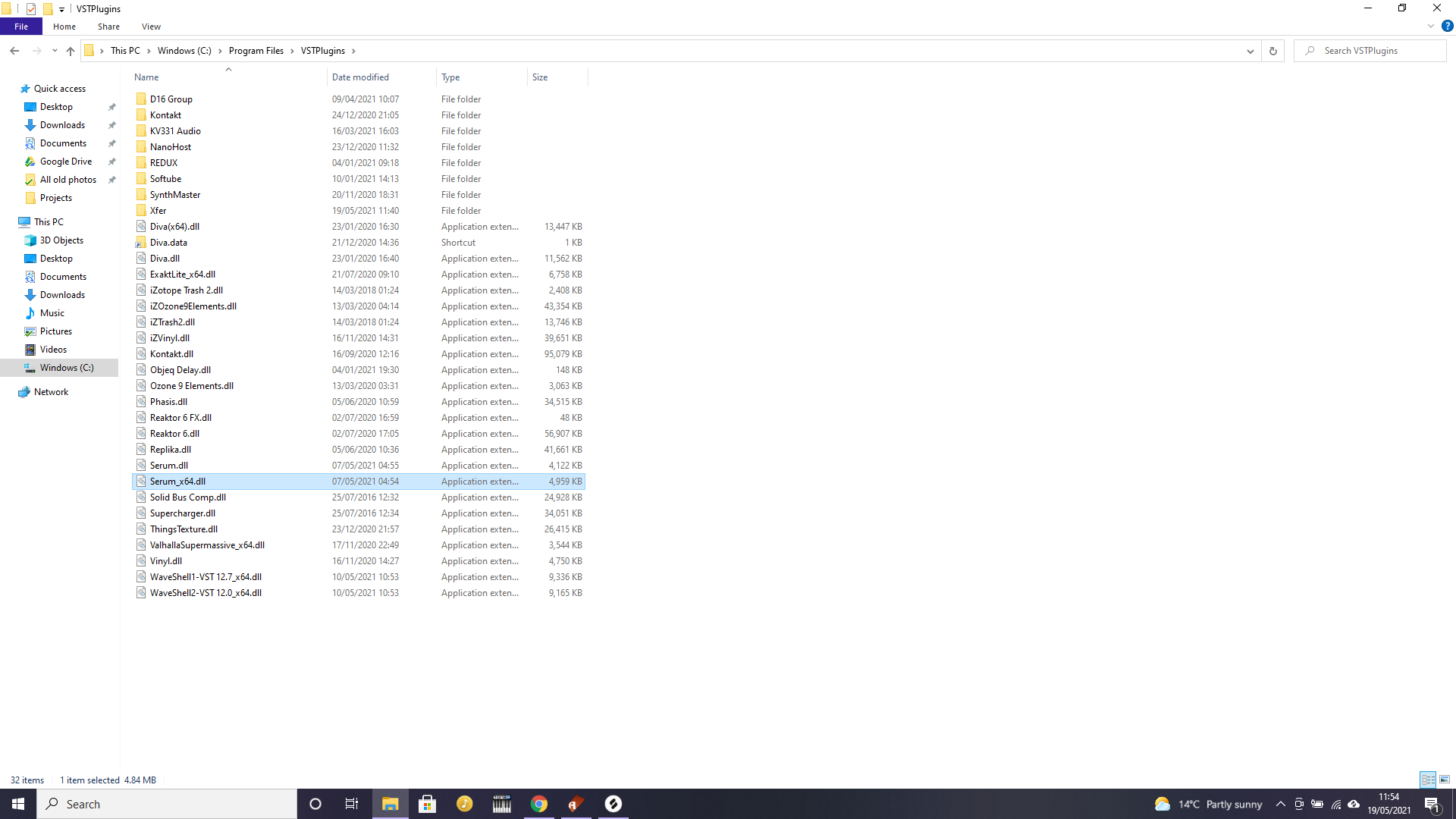 However, even when double checking the folder is set correctly in renoise:
Serum does not appear in the list of Plug-ins:
Can anybody point me in the right direction for a resolution please? This is a little frustrating. Thanks.