If I insert the meta effect "Inst. Automation" on a track, I can normally find a lot of parameters to control with automation. For example, in Nexus I could control everything from cutoffs to attack times.
In Kontakt (version 5), in some libraries, I can't find any parameters to control. With Kontakt, the parameters are just called 001, 002, 003 (and so on)… these numbers doesn't control it's own midi control number either (then I should be able to control the mod wheel which would be on 001 for example, but I can't).
3536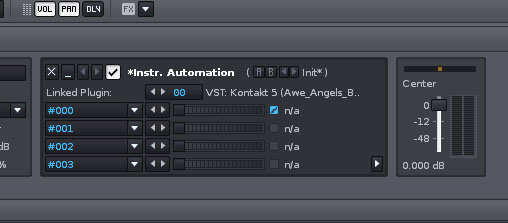 It is however possible to control Kontakts midi controls through the patterns track effect column. It works all fine, but, at least when I am doing this, it's not possible to make smooth envelopes (it is controlled in steps). In this picture I'm controlling the mod wheel which is on midi control number 1:
3537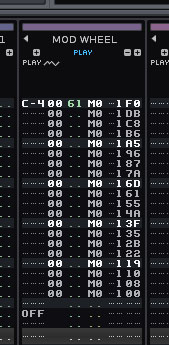 So, to make a smooth envelope, I guess I have to do this in the automation editor, but how?