Windows 10
Renoise 3.3.2
Komplete Kontrol 2.6.7 (R1)
You can load and play the instruments in the standalone, but in Renoise, you get this following error:
Loading Issue
Plug-in not found.
Please open the standalone application to rescan, or rescan manually in the Plug-in preferences.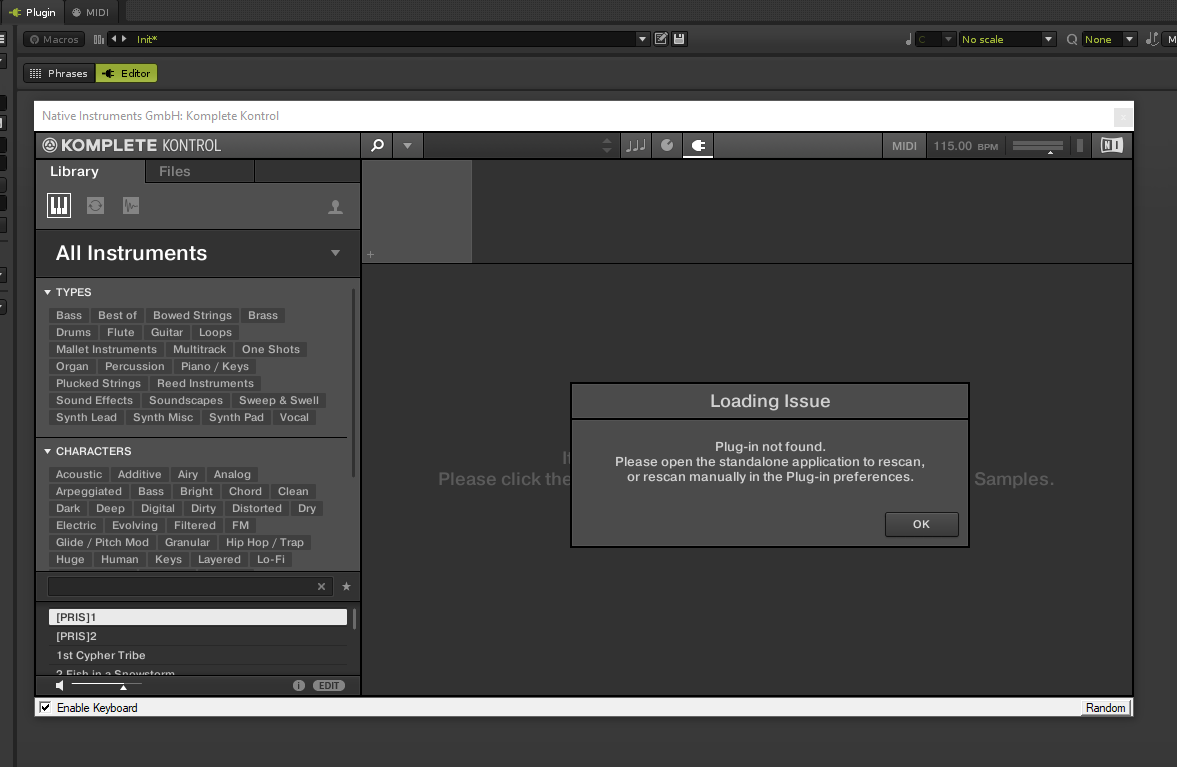 Sadly I've followed the instructions to no avail. Any ideas? Any hidden knowledge?