This quick mockup shows an un-focused matrix with the current selected track cells in a different shape.
Could be optional:
Attachment 835 not found.
Also the cells with no pattern data have a ghost shape for same indication.
EDIT: even in the forum friendly shrunk size you can spot the selected track

836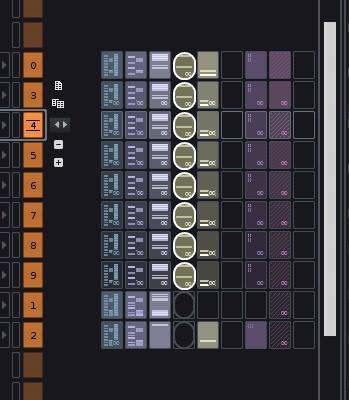 edit: with selection borders.