Am I the only one who forgets which MIDI controller mapping I made?
It's easy to forget wich Button, Slider & POT is mapped to wich function.
I think it would be nice to see in the MIDI monitor, a column showing "Mapping"
When you move a controller or press a button you will se in the monitor if you have mapped it or not.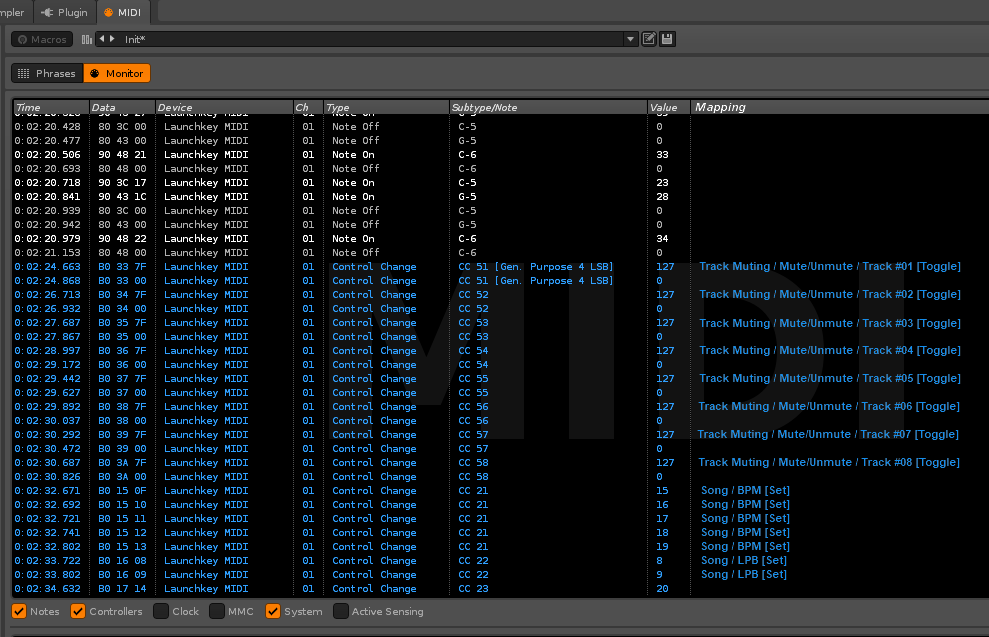 The MIDI mapping window is small and it takes time to figure out which CC or note represent what on your MIDI Controller