i whipped out a new banger at 2 AM.
this is a sister song, probably ending up on the 10th Milkyheart EP
new short interlude for 10th EP.
4th track for the EP sounds like this, could be a bit longer
now in a handy playlist for your convenience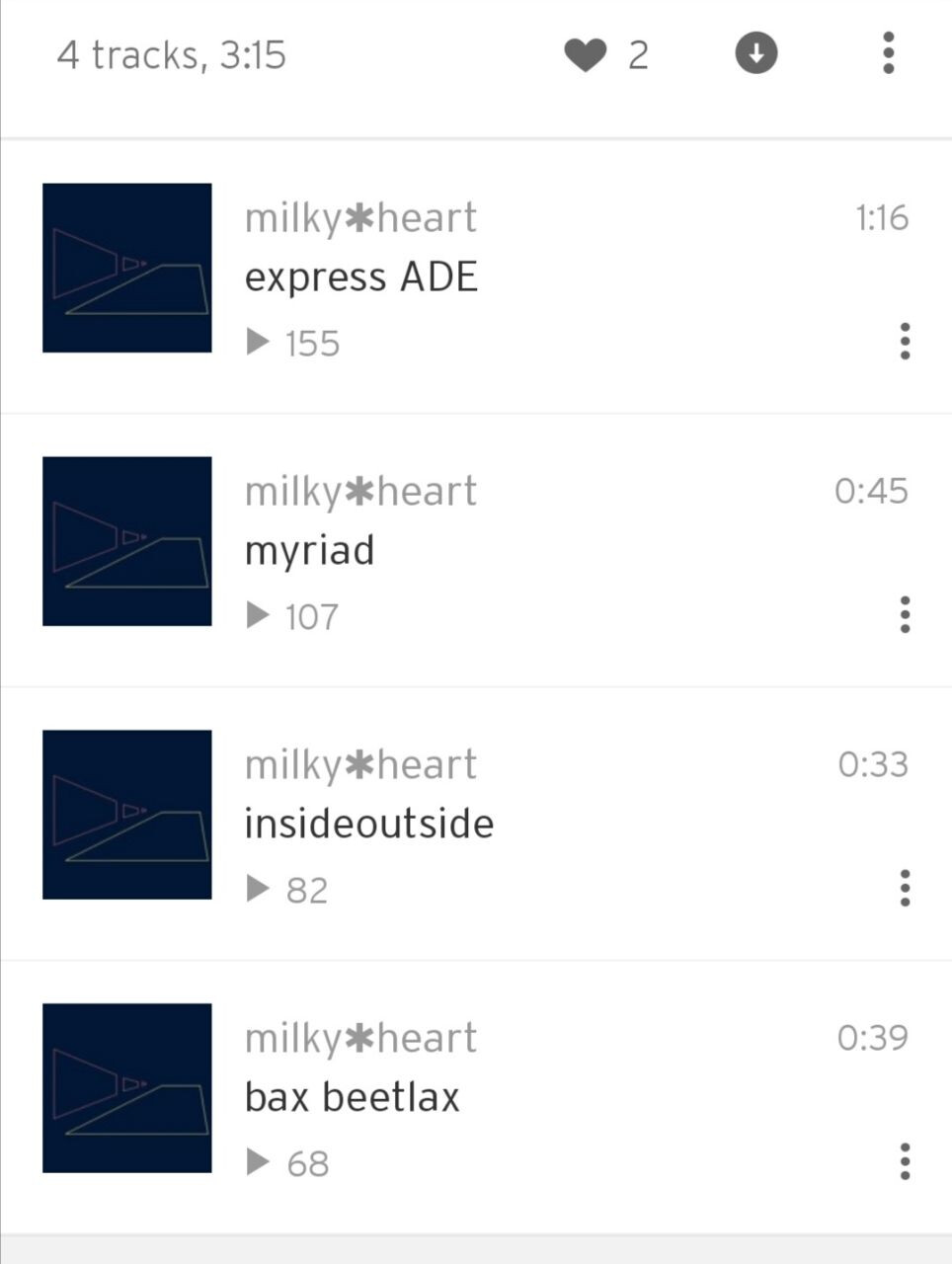 the demo traxx have combined over 400 streams! let's keep pushing!!