I've bought 30 year old Roland Alpha Juno-2.
Basically what i want to do seems very simple: i want to create a sequence in Renoise and have it played by the juno-2.
The juno-2 is connected by a midi cable to my arturia essential 61. When i play something on the Arturia, it will play a preset of the juno-2. So far so good, but i haven't figured out the proper midi settings. Both are at midi channel 1.
In the midi-section in Renoise: what should be my midi-out? If i select the Arturia, i will not hear the juno-2 when i play a pattern in Renoise. I can also choose 'Arturia Midiout2' but that also does not work either. I'm not seeing any midi-out output in the midi-section.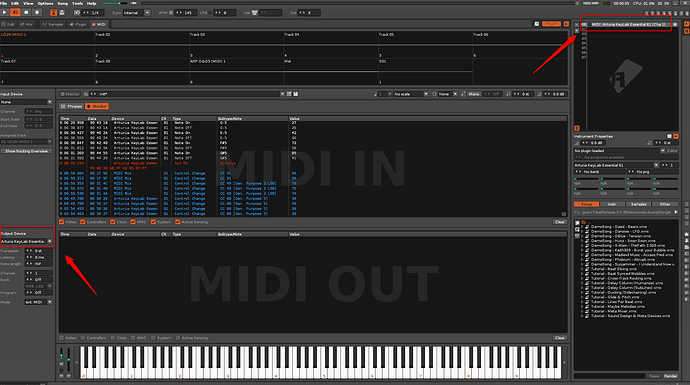 What am i missing here?
And is it also possible to reroute the audio back into Renoise so i can add fx to the juno-2?