This is something I've wanted as a native feature and thought it could work as a tool.
It's like a sample offset command, but for pattern data. It works on group tracks and uses a command Lxxx (where xxx is the pattern line number) to trigger the original group pattern data from the line specified in the command.
So for example, you have a short drum pattern and enter the commands on the group track like this:
4032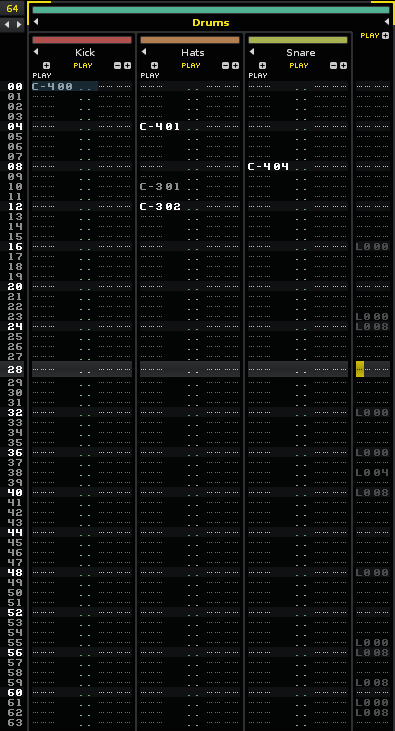 Running the tool when the group track is selected will transform the pattern data into this:
4033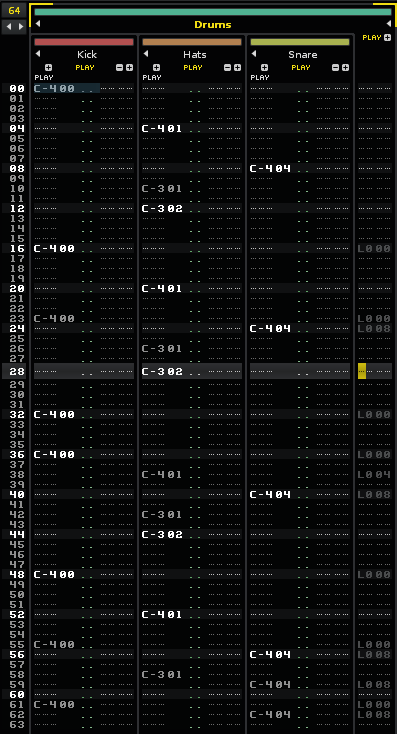 For best usage assign it to a key command. It only works on group tracks so make sure the group master track is currently selected before you run the tool. Use undo to revert back to original data.
Cheers