Glad you like it

Yes I definitely want to to add scale functions, I already have scale snapping code from my PitchSnap tool. The two tools will work together so you can get scale snapping functionality now.
I am thinking about how best to integrate it into ReSeq, like adding a visual overview of the scale etc, I'm open to suggestions for any other scale features.
Also…
Updated to v0.5
4239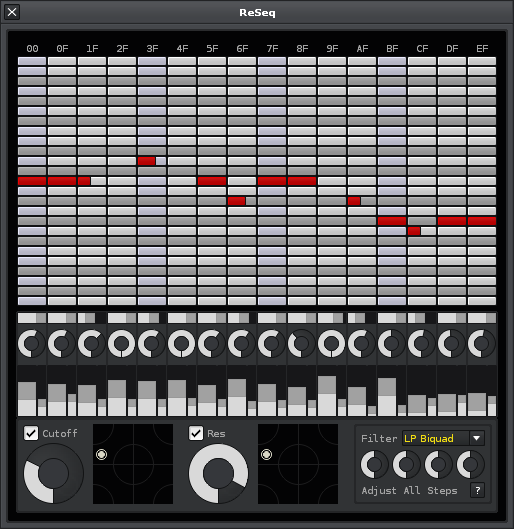 Added function to adjust levels on all steps - Use the four dials to change the levels of all steps for Note Length, Volume, Cutoff and Resonance.
It is now on the tools page so download form there.