WHAT IS THE ORCHESTRAL?
Orchestral is a practical tool to insert groups with tracks, groups or tracks for the simphony orchestra style. Build your song templates quickly and orderly.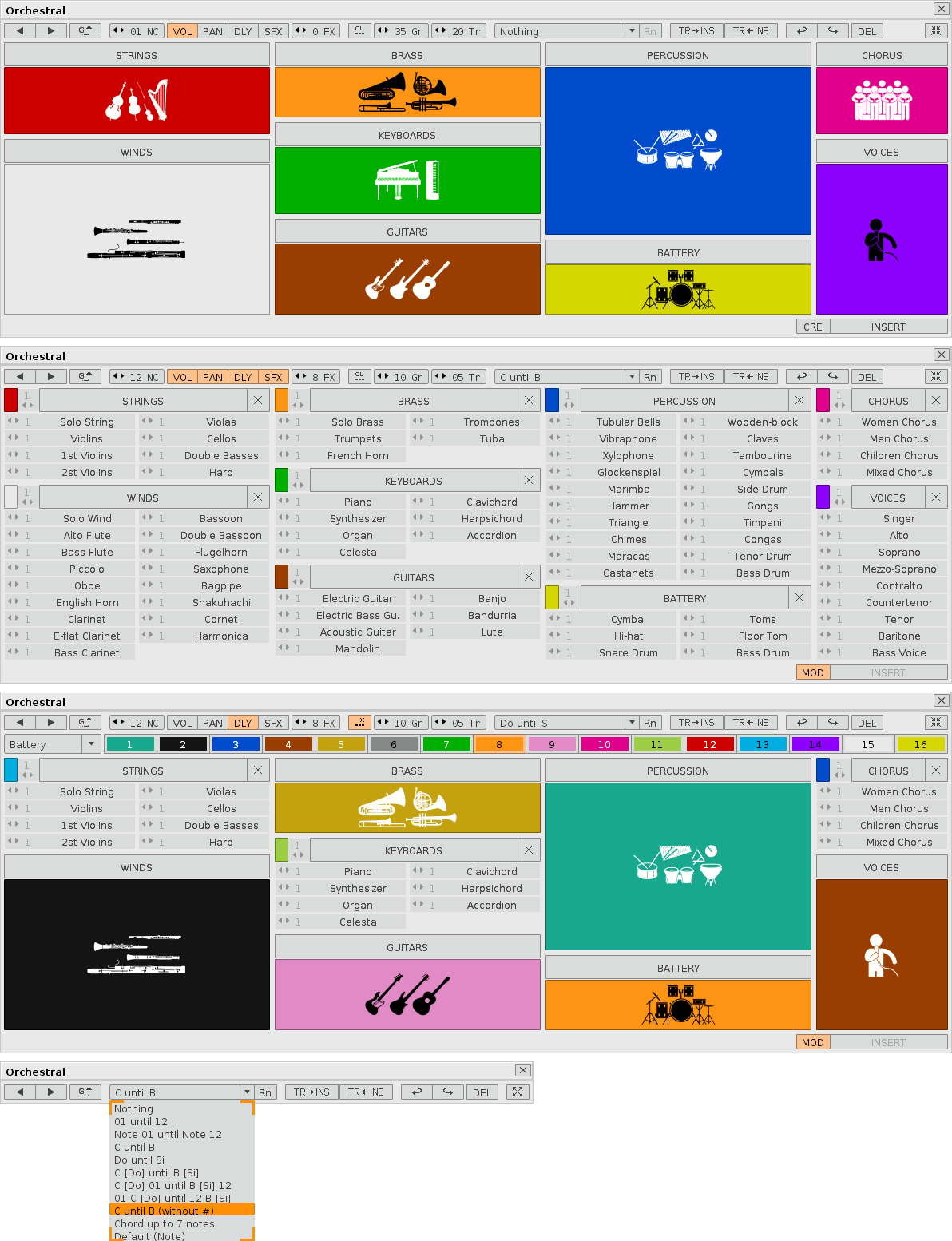 Orchestral.
Characteristics:
Includes 16 main colors to select.
Includes 9 types of grouped instruments.
Includes more than 70 defined instruments.
Navigation of tracks and jump to the parent group.
Defines the number of note columns, volume/panning/delay/effect sub-columns and number of effect columns.
Defines the color blend for groups and tracks.
Defines the name of the note columns of selected track (10 alternatives).
Migrate the name of the selected track to the selected instrument and vice versa.
Undo, redo and delete the selected track/group/send.
Compact mode view.
Two work modes: (CRE) "create" for insert or (MOD) "Modify" the existent.
Download:
http://www.renoise.com/tools/orchestral