Here is a tool to generate chord progressions out of some random chords.
It is a way to kick-start a new track when out of ideas. Or… That was the idea when creating it

Since it's my first tool, and also my first encounter with LUA, it probably has more bugs than lines of code. It do work on my computer though, of course.
It writes to the current pattern. Screenshot of gui below: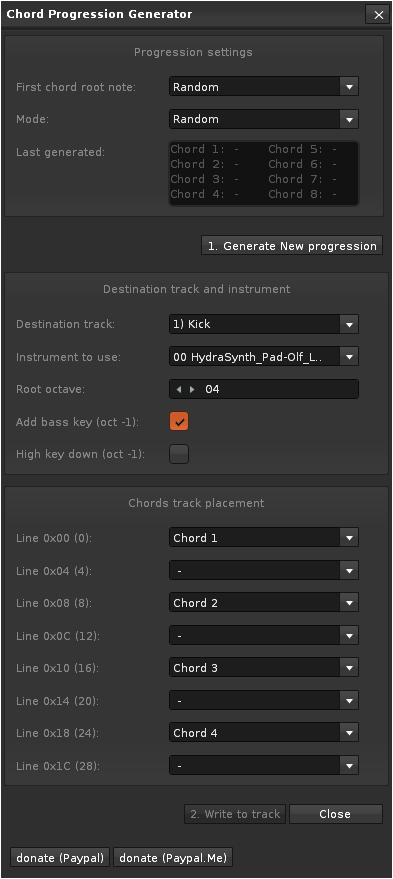 More info on the tool page.