5491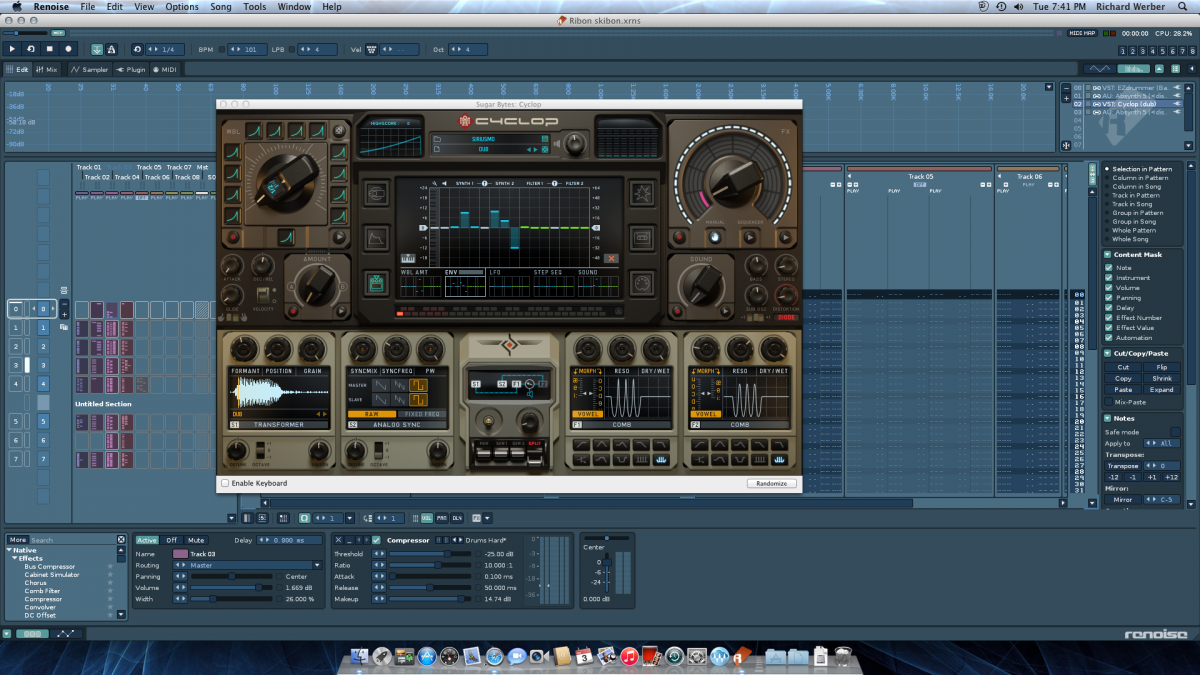 I have Cyclops and it's not behaving right in Renoise latest version. Pressing a key and the recorded note behave differently.
The preset Dub has a note that always rises on the S2, when I press a key on my Akai MPK mini keyboard I hear the note, part of the note rising. But when the same note is recorded the the pattern sequencer the note doesn't rise. It's two different animals.
Mac 10.7.5
I paid 78.00 bucks for Renoise and compose on it 60% of the time.
And pour my tears softly at the corner of yodo river.