Load an instrument that has many phrases. In total you can have up to 126 phrases.
In the phrases playback panel, you can select a specific phrase and play it.
With a tool, it is possible to reproduce any phrase without selecting it before, through the " Keymap" mode. Here each key can have a phrase linked.
So:
How to get the index of the phrase associated with the X key?For example, the key B-0 , has associated the phrase 0C. How to get the index of that phrase?
Is it possible to obtain the index of the last phrase that has been reproduced?The last phrase played does not have to be selected.
In case there are doubts, the phrases panel is here with Keymap:
7932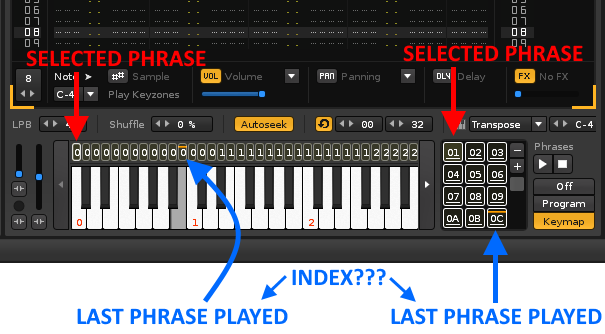 Any ideas?Any way to print that index?