Hello community!
I have been thinking a lot about a tool called a pattern matrix. Despite its convenience, subconsciously, I have always desired some further evolution because currently, the Renoise sequencer feels a bit static to me. However, I have absolutely no desire for my track data to be displayed like in other DAWs, as on a larger scale, it becomes a cluttered mess that lacks informativeness. I really want to preserve the ideology of a tracker even in such forms and approaches. While studying the heritage of demoscene tools, I came up with an idea that includes aspects of the song mode from an Elektron mono machine and several old trackers.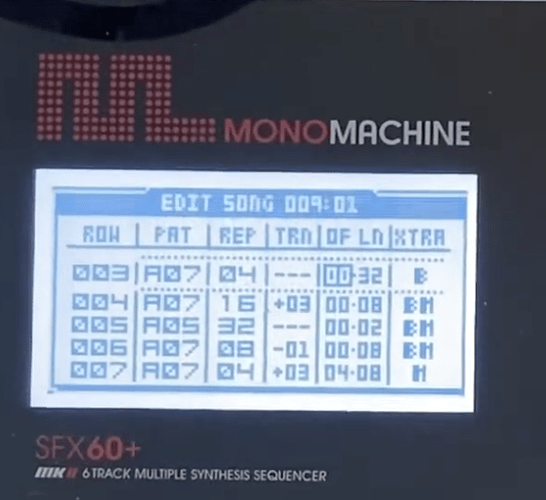 Overall, there are no major or complex constructions here yet; it is a collection of regular commands such as pattern number, start and end points, and some specific command (playback speed, divisor, inversion, etc.). This is just the basic idea and an attempt to draw the community's attention.
In general, your opinion is interesting as the further development of renoise in this direction
Thank you for your opinion and time.