Hi,
I'm all new to phrases. Anyway, I created four phrases with some different drum beats where phrase 1 is the main beat and the other phrases are drum fills.
In the pattern editor I have phrase 1 playing on track 1 and when I added some of the other phrases to track 2 the phrase in track 1 stops playing.
When the F-400 in track 2 starts playing the C-400 in track 1 "dies".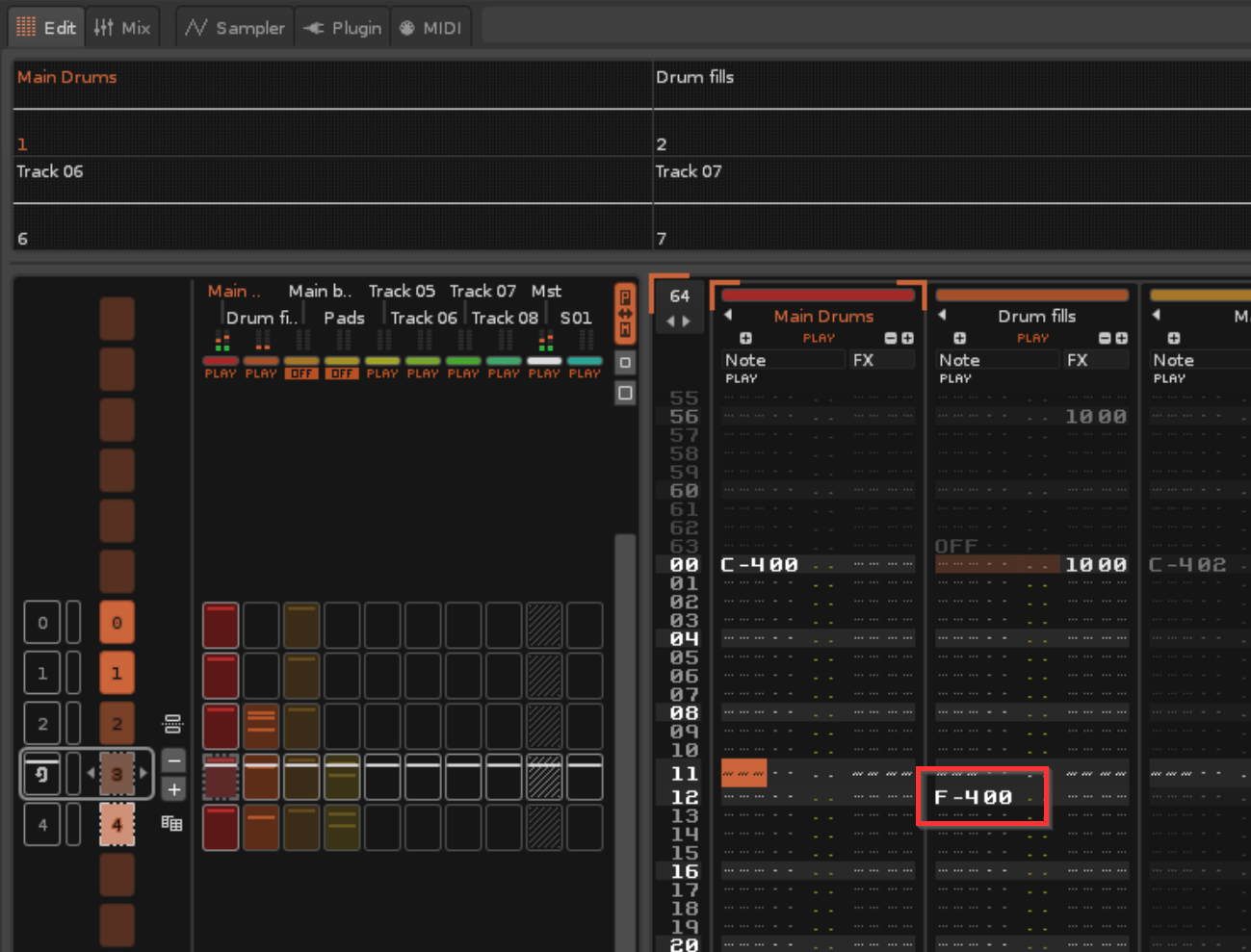 Should I not use phrases like this or is there some setting I'm missing?
Thanks.