Hello,
i can't find in the manual how to find best a loop point.
i have a string sample with a length of 4 seconds. And i want that the loop point is from 0,7 to 1.7s. (see screenshot)
What is the fastest way to make it without crackling. I know the "creating crossfading loop" function - but this makes the loop start in the middle of the sample and the end always at the end.
And how can i undo? the hook is set, but i can't find the function.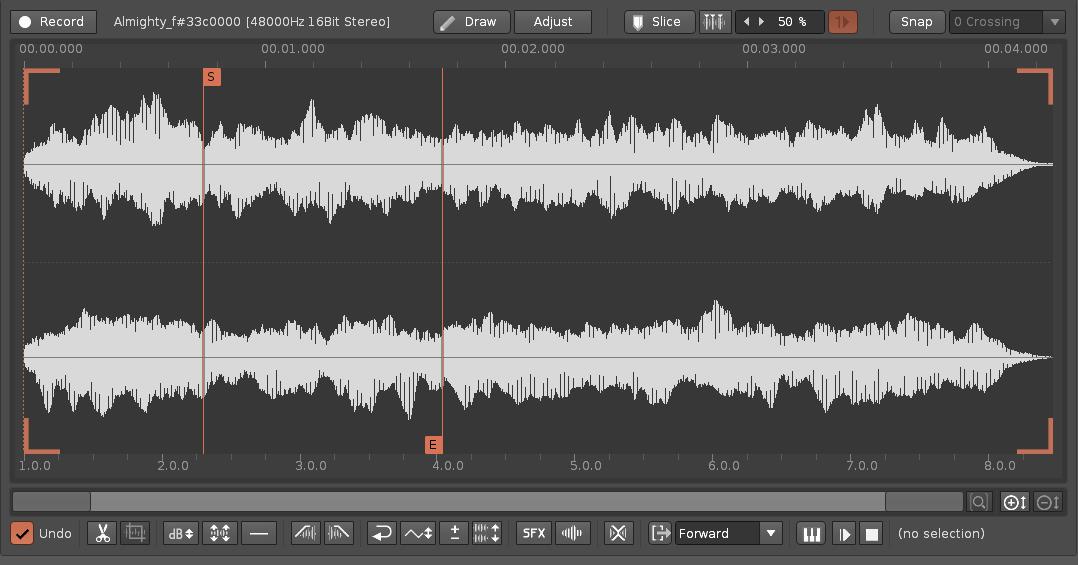 I