Hello.
I'm trying to figure out a way of controlling the knobs in the combinator from renoise. This was possible when rewire was used. Have anyone managed this when used as plugin? I'm thinking of these (A):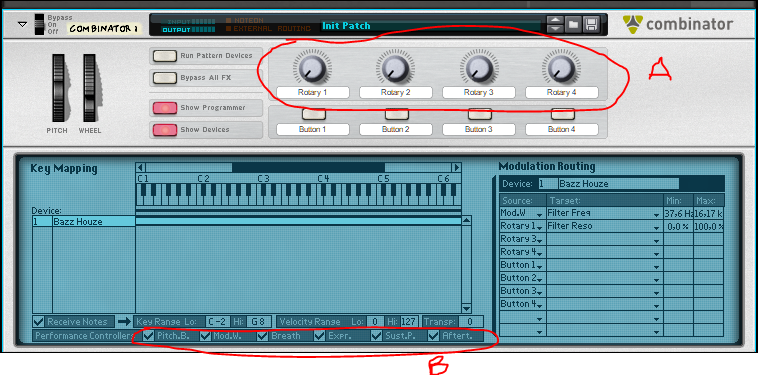 I have found work-arounds by mapping any of pitchbend, mod-wheel to for example "filter frequency" of one of the combined instruments. But, it's just not the same since mod-wheel and pitch already has functions that i will loose.
With rewire, the rotary knobs 1-4 was controllable with M0 + 47-4A, now the same command does nothing.
The values that seems to respond in reason may be the same that reason names "performance controllers" in the bottom of the combinator. (B in image)
Have anyone came across this and solved it? How?