Take a look at screenshot below and you'll notice Win10 taskmanager CPU usage is 3% while Renoise 3.1 is showing around 30% CPU usage.
7851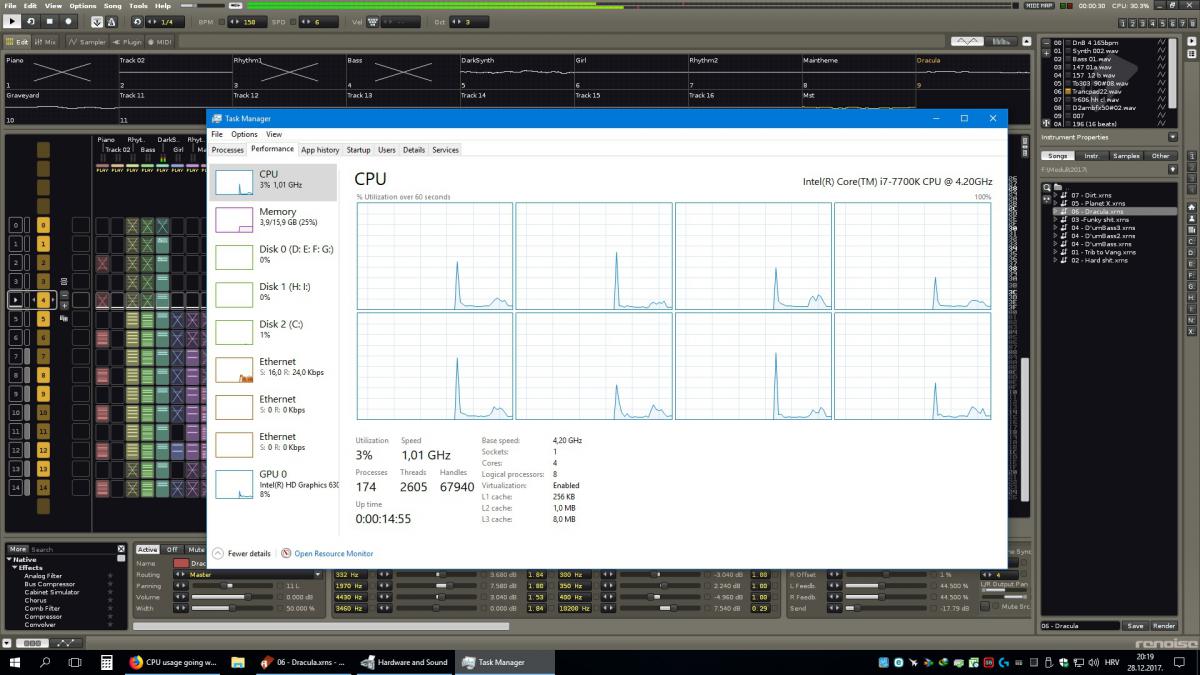 In this situation Renoise 3.1 x64 is playing song without any VSTis, only standard samples and standard effects from Renoise 3.1.
No matter what type of instruments I use (samples or VSTi) - CPU usage in Renoise is always to high.
Instead of DirectSound, I tried Asio, but I get around 20% CPU usage in Renoise, while Win TM shows 4%.
This CPU usage problem is happening only on my new configuration: Intel Z270, I7-7700K, SB-Z, Win10 x64, 24-bit 96kHz stereo:
7852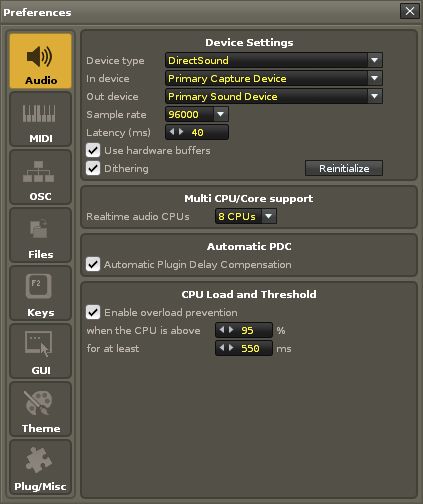 Never before happened with older HW configuration (Intel X58, I7-950, Win7 x64, Creative X-Fi) with Renoise 3.0 and same songs.
I already reinstalled Creative drivers, do you have any other ideas how to fix it?