Ohøj. As a former Fl Studio user i make use of Image Line - Edison.
I also make use of T-racks 3 deluxe and CSR( studio reverbs ) from Ik Multimedia.
I use the Renoise 2.8(x64) on my Acer Aspire z5710 with Windows 7 Home Prem. 64x…
T-racks works like a charm, no errors or what so ever. It has a 64bit version, which i use.
But the CSR reverbs and IL Edison only have a 32bit version, and they are cant run. If i have a project open, and use IL Edison - it crashes when i close the project or Renoise. But i can use it until i do so.
It cant find the CSR plugs but one, as you can see on the picture below- and there are 4.
And i get this error when i try to open it.
3281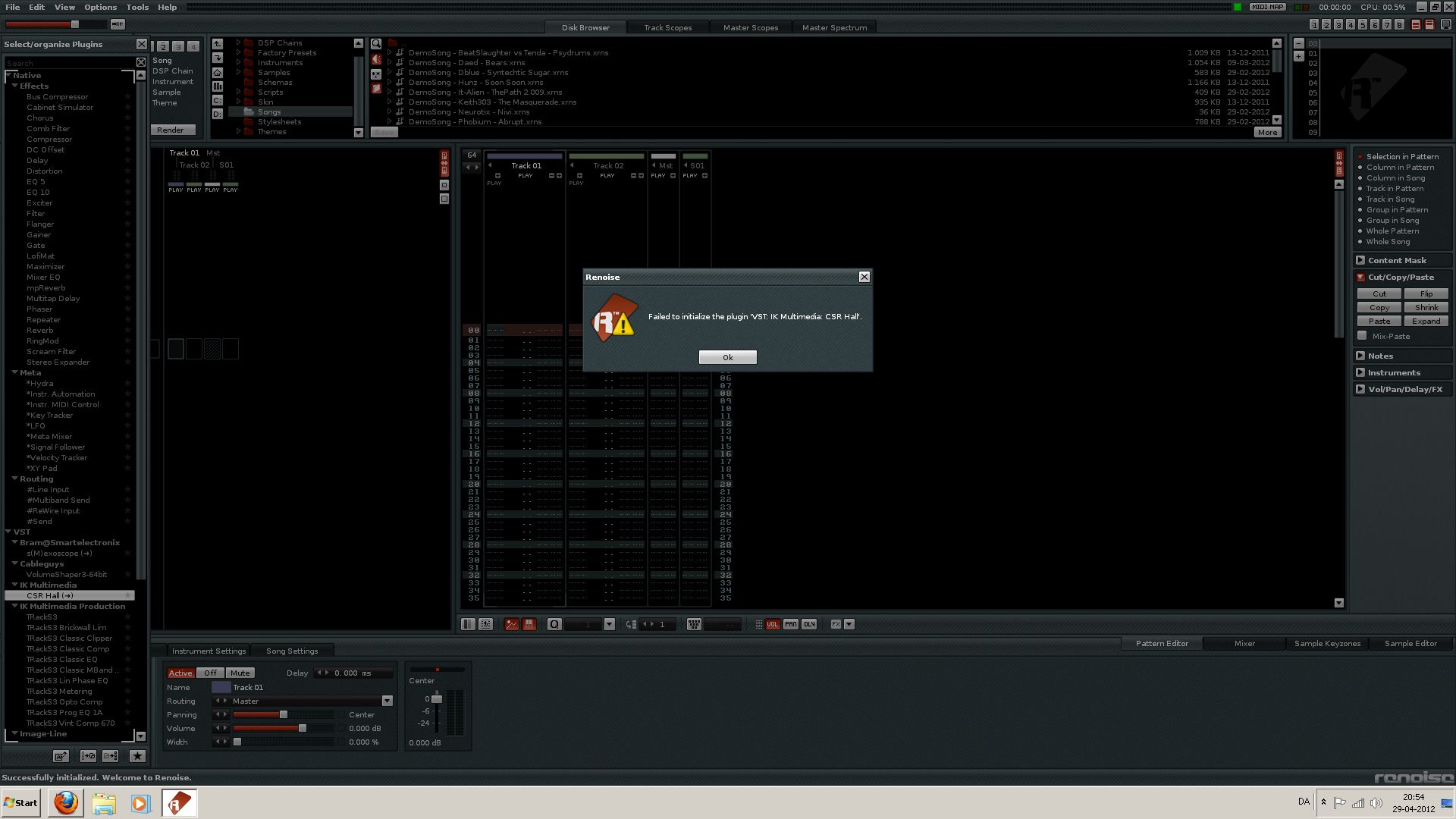 And as you can see, it only finds one of the plugs, even thou all of them are installed in the same folder in my native vst folder.
And btw- i just bought n installed the IK reverbs.