Hi!
I've been using Renoise for a couple of years, and recently discovered the bliss of Rewire. Yesterday I configured a song with Renoise as master and Reaper as slave with some vocal tracks. This was all fine and dandy, and I was immensly happy with this arrangement.
However, today after a computer reboot, Renoise no longer detects Reaper as a Rewire device. I have taken care to start Renoise first as the only Rewire device, which should automatically make Renoise the master. Even after I start Reaper and add a new Rewire metadevice, Renoise will still not detect it.
Any ideas what I'm doing wrong?
Edit: also, if I now try to start Reaper as Rewire slave (with Renoise already running), I get this: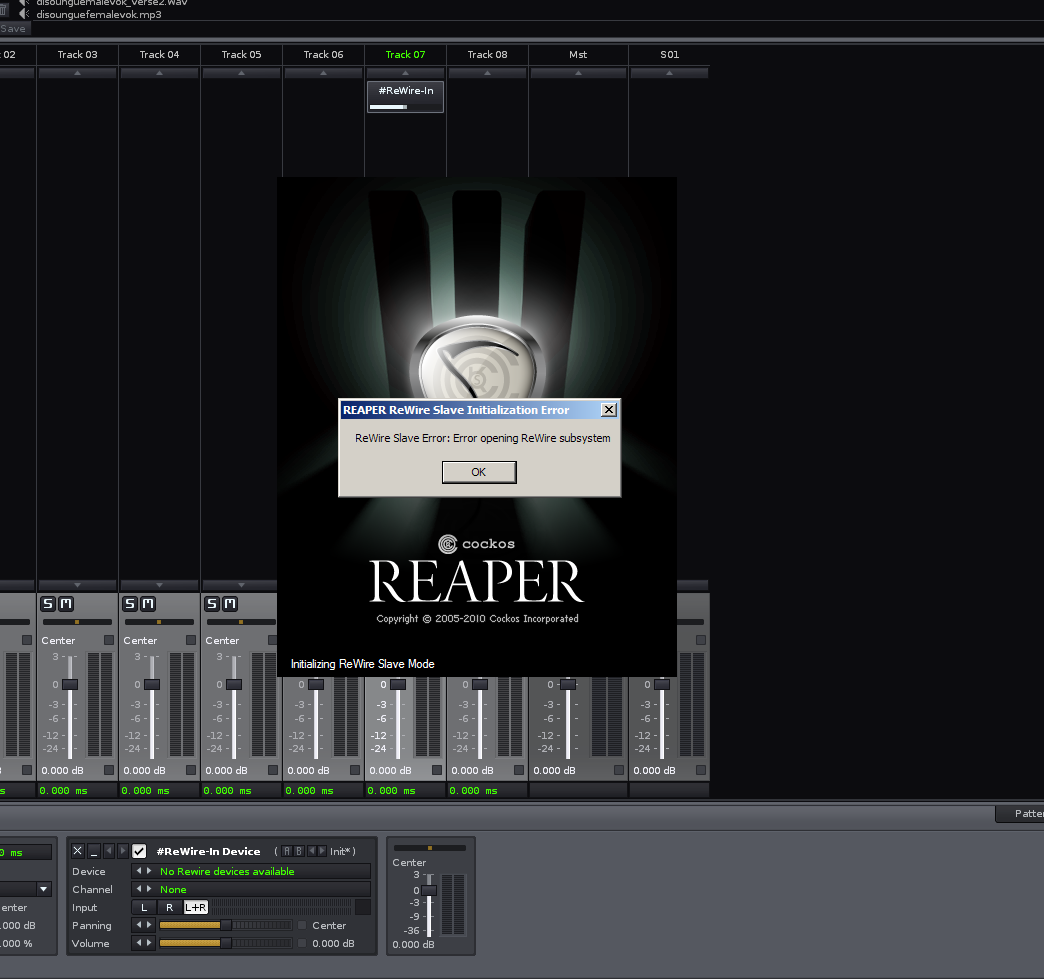 Edit 2: I reinstalled Renoise, and now Rewire seems to work properly again. Is it fair to assume I will encounter this problem again?