7520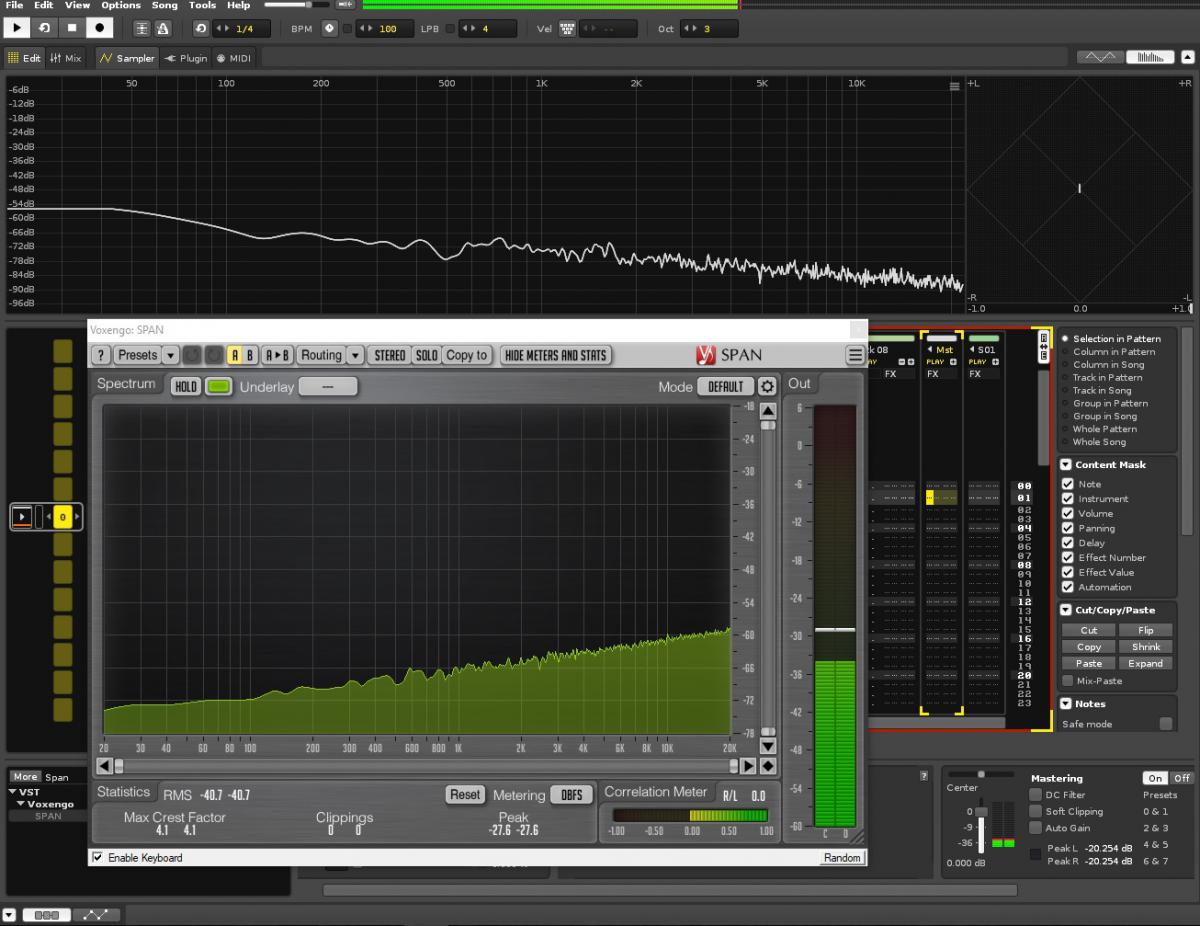 When i tried out SPAN i noticed the readings are very different. On the picture i'm just playing pink noise and i placed SPAN in the master track. I thought this should give a similar reading to the native version, but it looks kinda opposite of each other instead.
Am i doing something wrong or can you tell me why this is like it is? Is SPAN giving me completely false readings?
By comparing to the spectrum of pink noise i've seen in videos looks more like the one Renoise displays.