I am back at trying to make graphics inside Renoise and to continue learning LUA coding.
I recently undestood that if I use PNG images instead of BMP images I get perfect opacity.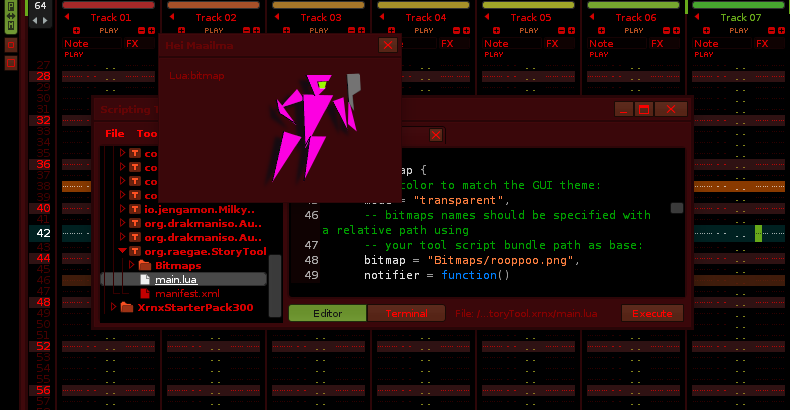 Next I want to learn; how to make animation that match the beat; how to change picture when clicking on it; how to change pictures through keyboard.
I have no idea how, but i will look into how nibbles game is coded and, once again read through all the LUA learning material.