Hi! What is the best sounding emulation for TB 303…
Audiorealism BassLine 2 or D16 Phoscyon?
or other?!
tanks!
PiT
both sound great but personally i think the audiorealism wins it.
x0xb0x is good but more expensive than a vst. i'm sure it's better than the VSTs, but you gotta know how to use a soldering iron.
I'm having a ton of fun with ABL2.

I'm finding it to be more intuitive that Phoscyon.
my vote for D16 Phoscyon. Sounds more realistic and 'with balls' imho.
LOL @ Milkshake's signature image, I will never look at Tracker bars in the supermarket in the same way!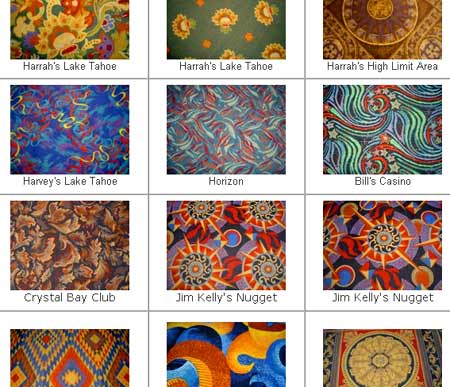 Look at me, I'm a pattern arranger woo!

ABL2 is the best!
i haven't used any of the others of course

I have to agree with you on this.
It sounds more like the real thing.
I just downloaded it and i'm loving the sound. Very TB-303
dufey: that's all thanks to Phoscyon's distorion unit.
BTW i've discovered their another beautiful product: D16 Devastor.
Almost same distortion unit, but separated as VST effect ! I love it.
ceejay:
I also think that Phosycon has alot more options in their VSTinstrument; you can choose glide speed, accent speed, accent delay and other stuff which are fun to mess around with.
Then again, you can never get too many 303-emulations.

out of the top of my head, given my brief playing around with ABL2 and Phoscyon, and concidering that I'm playing with 303s for the first time, there are a couple of things I like about both:
ABL2:
the new create riffs by loading a wave file
the gui is very intuitive and easy to use
midi learn
Phoscyon:
-The arpeggiator
-the way to program notes from within the sequencer is nicer than Abl2
no midi export on both and that kind sux.
question:
How do you play a custom pattern in phoscyon? Let's say you have this one, you save it in a text editor as .ph, but how do you play it? and what are the meaning of the parameters?
16 0 0
8 0 0 1 0 1 0 0 0
8 0 0 1 0 1 0 0 0
8 0 0 1 0 0 0 0 0
8 0 0 1 0 0 0 0 0
8 0 0 0 0 0 0 0 0
8 1 0 1 0 0 0 0 0
8 0 0 1 0 0 0 0 0
8 0 0 0 0 0 0 0 0
11 0 0 1 0 0 0 0 0
8 0 0 0 0 0 0 0 0
11 1 0 1 0 1 0 0 0
11 1 0 1 0 0 0 0 0
11 1 0 1 0 0 0 0 0
11 0 0 1 0 0 0 0 0
8 0 0 0 0 0 0 0 0
11 1 0 1 0 0 0 0 0
The pattern's parameters for ABL2 are very easy to understand: note, gate, slide, accent. And you load it and it plays right away. For example:
d#2 1 1 1
d#2 1 0 1
c#3 1 0 1
d#2 1 0 1
g#2 1 0 1
d#2 1 0 1
d#3 1 0 1
d#2 1 0 1
c#4 1 0 1
d#2 1 0 1
f#3 1 0 1
d#2 1 0 1
a#2 1 0 1
c#4 1 0 1
d#3 1 0 1
g-4 1 0 1
abl2 ismuch more realsitic than the poscyon …Try the phoscyon without distortion unit= flat
Abl 2 + camelphat = yummie
In depth comparison
A couple very promising-sounding 303 vsts currently being developed;
https://open303.svn.sourceforge.net/svnroot/open303/
Ive run both in 2.5.1, the Open303 has some quirks and sometimes crashes, but its beta so its expected
The VB-303 is my new favorite 303 vst desptie its quirks. You may find that it doesnt output sound when you load it; hit a key, then clikc the 'Clear pattern' button on the GUI and it should start the sequencer